Brought to you by Thirsty Planet beers! Try Thirsty Goat, Spot On Pills or their brand new Fat Bat hazy IPA, now available in cans!
Friday, August 19th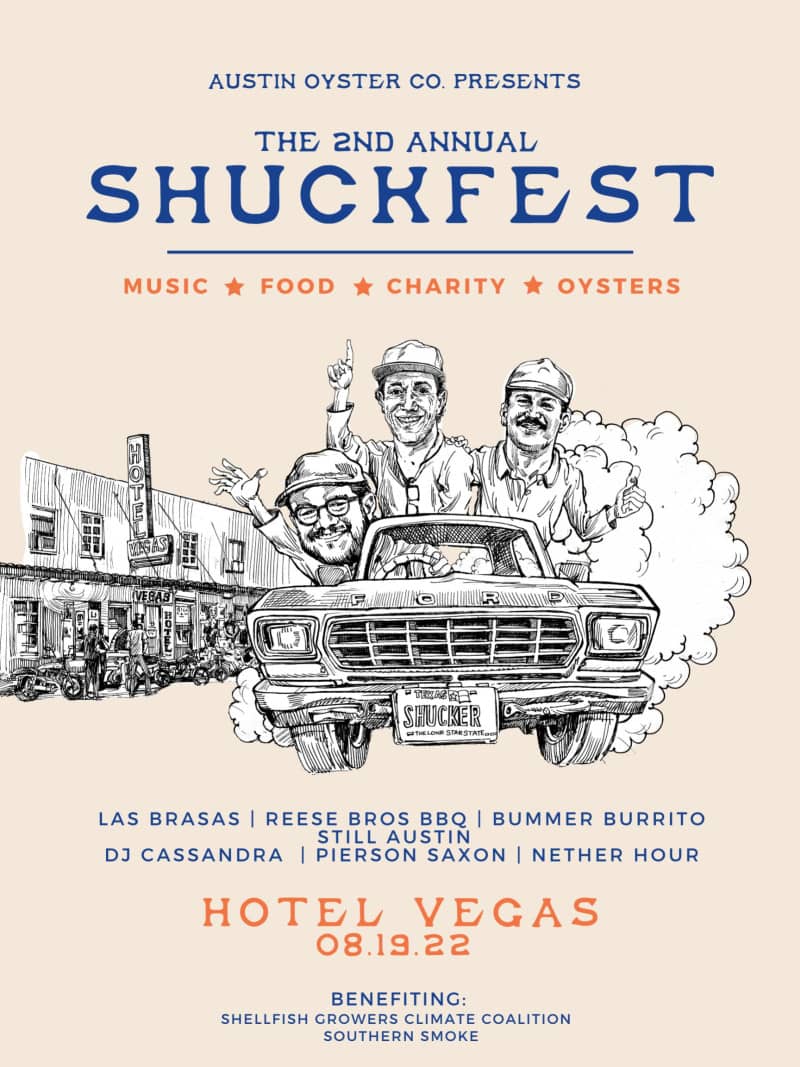 The 2nd Annual Shuckfest | Hotel Vegas & Volstead Lounge | 6PM – 11PM
Schuckfest is back! For the second year, Austin Oyster Co will host Shuckfest at Hotel Vegas on Friday, August 19th. Featuring over 4,000 oysters from over 20 farms, the event will raise money for Shellfish Growers Climate Coalition and Southern Smoke. Tickets start at $25.
Wizarding Night: Round Express vs El Paso Chihuahuas | Dell Diamond | 7PM
Come out wizards and muggles of all ages for Wizarding Night at the Ballpark. Take pics with a live owl, sip on butter beer (non-alcoholic), take a potions class, enjoy fireworks and more!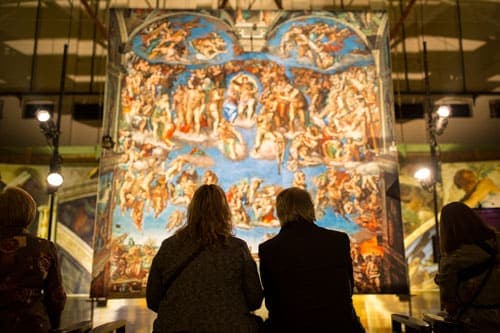 Michelangelo's Sistine Chapel: The Exhibition, All-New Experience | Circuit of the Americas | 10AM – 6PM
Experience Michelangelo's Sistine Chapel like never before with up-close and never-before-seen perspectives. Witness the details of the artist's 34 frescoes with accompanying informative signage and audio guides. The globally successful exhibition runs through August 28th.
Saturday, August 20th

The Lumineers with James Bay | Moody Center | 7PM
The Lumineers bring The Brightside World Tour to the Moody Center on Saturday, August 20 with special guest James Bay. The band is working with non-profit group REVERB to help reduce the tour's environmental impact. Get tickets.
Jester King Summer Sessions with Quiet Company | Jester King Brewery | 7PM
Jester King Brewery hosts Quiet Company and opener McKenna Michels as part of their Summer Sessions Concert Series. Enjoy Jester King house favorite and seasonal beers along with specialty items and merch available on site. 

Brian Posehn | Vulcan Gas Company | 6PM & 9PM
Comedian and self-proclaimed "metal nerd comedian" performs two shows on Saturday, August 20 at Vulcan Gas Company. Here him riff on metal, Star Wars and other geek topics starting at 7PM. Tickets are $25.
Sunday, August 21st
Farmer's Market | Hill Country Galleria | 10AM
The Lone Star Farmers Market kicks off at 10AM every Sunday at the Hill Country Galleria. Support local business and sustainable agriculture by shopping for locally grown fruits and vegetables as well as handmade crafts and more. Free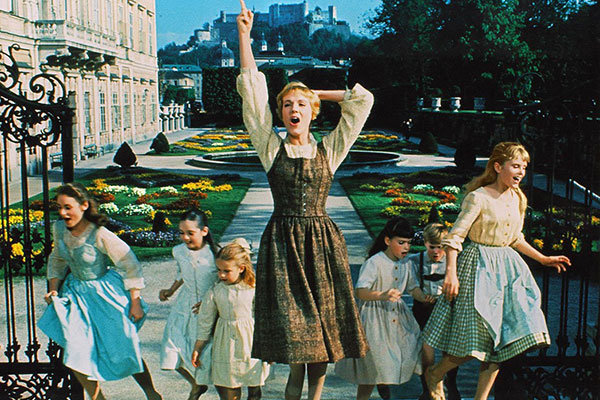 The Sound of Music | Paramount Theater | 12:30PM
Catch the musical classic on the big screen at the Paramount Theater as part of their Summer Classic Film Series. Tickets are $11.