"You're getting acoustic Grace this morning."
Back in February of 2020, singer-songwriter Grace Potter began her day with Austin City Limits Radio for their very first Dell Music Lounge of the year.
A filled room, not an empty seat in the studio. With over 800 entries, more than 45 fans were invited to see an intimate performance and interview from Potter before she made her way to the ACL Live stage that same evening. Among those fans was Potter's son, who had the best seat in the house.
"The kid sleeping on the couch clearly has no interest in what you're doing," said Andy Langer. "He doesn't care," chuckled Potter as she glanced at her two-year-old son napping in the front row.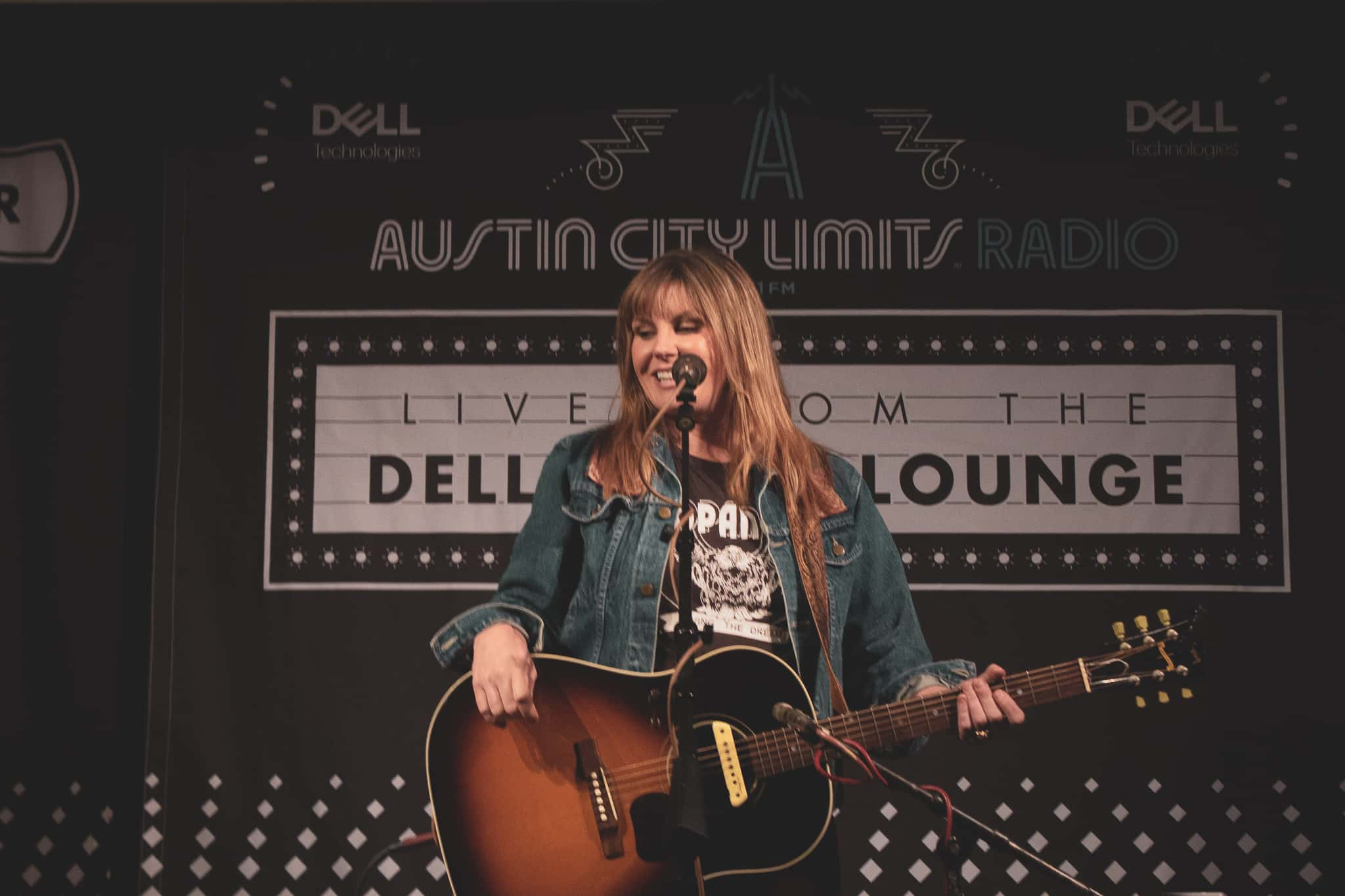 When asked if her son Sagan knew of her career, she expressed that he was a major influence for her latest album Daylight. "I do think this record wouldn't have happened if it weren't for him, so he understands that he's a part of it. It doesn't feel like a separate thing from the music that I'm making and he's definitely within me."
Before adjusting her acoustic guitar to perform a few more songs, the singer-songwriter gazed over the room as she went on to describe the connection she feels towards being a mother and an artist. "They say having kids is like having your heart outside of your body walking around, I feel that way, and I also feel that way about the music. It's like he's a walking song to me."
When it comes to performing on stage with a live band, Potter likes to stay in communication with her crew by using "secret talk-back monitors." Aside from using those monitors to occasionally joke around, set list updates are also expected at any moment during Potter's interactive shows. Feeling that it's the right thing to do, Potter enjoys inviting fans to make requests. "Everybody brings in something different because everybody needs a different thing at different times in their life and I'm very sensitive to it. I'm pretty well-tuned to what people want," said the artist.
Watch the full interview with Grace Potter below and check out her acoustic set of "Every Heartbeat," "Love is Love," "Back to Me," and "Release."
Live in the Dell Music Lounge: Grace Potter