Countless of concerts have been canceled or postponed these past few weeks due to the coronavirus pandemic, but that's not stopping artists from staying connected with their fans. Adapting to these daily changes are overwhelming, challenging and concerning. So if you're seeking some comfort during this time, check out which artists are singing some tunes (virtually), sharing never before seen behind-the-scenes content, or just hangin' out to help us get by.
ACL Stands with Austin
Austin City Limits Radio and our friends at Austin City Limits the television show and the Austin City Limits Music Festival hosted ACL Radio Stands with Austin. The radio broadcast and webcast is dedicated to the folks who are hardest hit by the SXSW cancellation and ensuing health crisis—the music and service industry pros who literally have made our city famous. See work-from-home exclusive performances from Lisa Loeb, Hanson, Shakey Graves, Britt Daniel of Spoon, Bob Schneider, The Texas Gentlemen, David Ramirez, Jackie Venson, and more.
Coldplay
Coldplay created the Together at Home series, which is in collaboration with the World Health Organization and Global Citizen. The band hopes to raise 675 million dollars to go towards COVID-19. The campaign will run through April.
Local Natives
Local Natives are giving their fans a closer look into their lives by sharing some never-before-seen archives. Make sure you're following them on Instagram to see these behind-the-scene photos.
Mandy Moore
Mandy Moore and husband Taylor Goldsmith of Dawes sang a few songs on Instagram Live over the weekend and answered some fan questions. If you didn't catch it, don't worry! Moore shared an sketch photo of the two and said they hope to do another Instagram Live again this Friday. So keep your eyes peeled for that.
Ben Gibbard of Death Cab for Cutie
Ben Gibbard of Death Cab for Cutie is really out here providing content on a daily basis, and we're here for it. The frontman is playing songs everyday from his home studio and is sharing them on the band's Instagram. Check 'em out!
Neil Young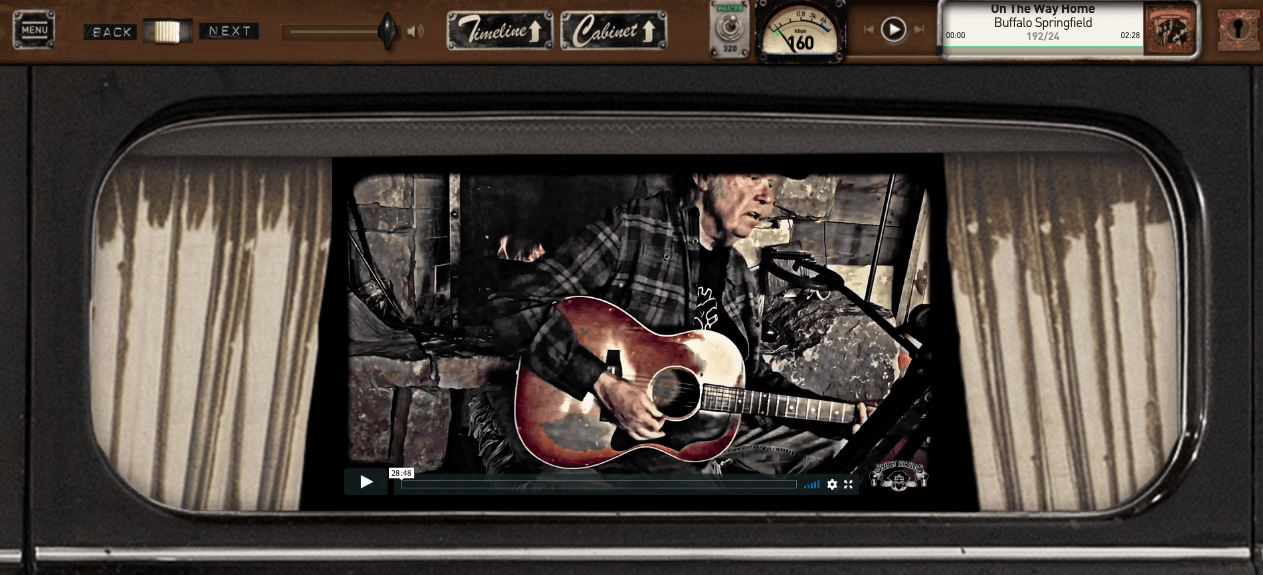 Neil Young shared a six-song acoustic set called the Fireside Sessions. Daryl Hannah, actress and wife of Young, directed the show in their home. Watch now.
Lizzo
Feeling a little uneasy? Meditate with Lizzo. Check out her IGTV above.
Houndmouth
We're going to release a series of live recordings from our place, The Green House in New Albany. Our dear friend Matt Fulks is helping us capture these moments. #stayhome pic.twitter.com/Sa3fv3OJVF

— Houndmouth (@Houndmouth) March 23, 2020
Stay home with Houndmouth! The band teased a preview of their series of live recordings from their home in New Albany.
Pete Yorn
Pete Yorn has some special livestreams planned for his fans. The artist took to Instagram Live last night and performed a few songs, Yorn saved the Instagram Live and shared it on Facebook. Check it out. The artist tweeted that he will be doing "another special live from the vaults" on Friday! Don't miss out.
Happy monday….let's have a strong week. I got some livestreams coming your way as well as another special live from the vaults release Friday to celebrate the 19th anniversary of MFTMA's release. It came out 3/27/01. Oy. 😉 py

— Pete Yorn (@peteyorn) March 23, 2020