The 1975 are set to release a brand new single called "Happiness" on August 3.
The UK band dropped hints to their fans all over London. Posters were spotted in different areas revealing the news.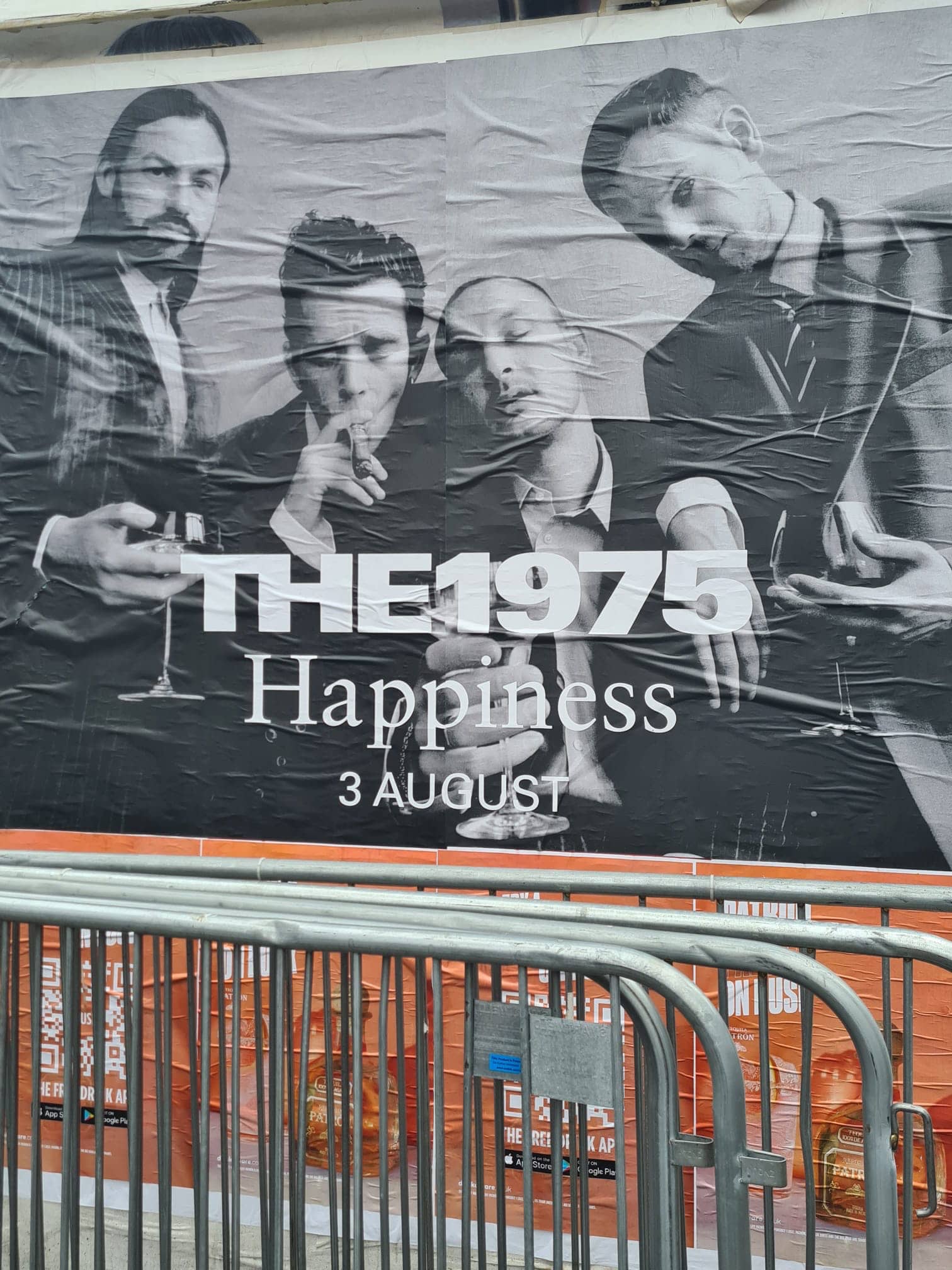 A billboard in London advertising The 1975's next single, 'Happiness'. CREDIT: Andrew Trendell via NME
"Happiness" will be featured in The 1975's fifth studio album Being Funny In A Foreign Language. Fans have already caught a glimpse of what to expect after the Manchester band shared a new track in July called "Part of the Band."
The new album is due out this fall on October 14. See the full tracklist below.
'The 1975'
'Happiness'
'Looking For Somebody (To Love)'
'Part of the Band'
'Oh Caroline'
'I'm In Love With You'
'All I Need To Hear'
'Wintering'
'Human Too'
'About You'
'When We Are Together'
Photo by Theo Wargo/Getty Images for Interscope