Brought to you by Thirsty Planet beers! Try Thirsty Goat, Spot On Pills or their brand new Fat Bat hazy IPA, now available in cans!
Friday, December 9th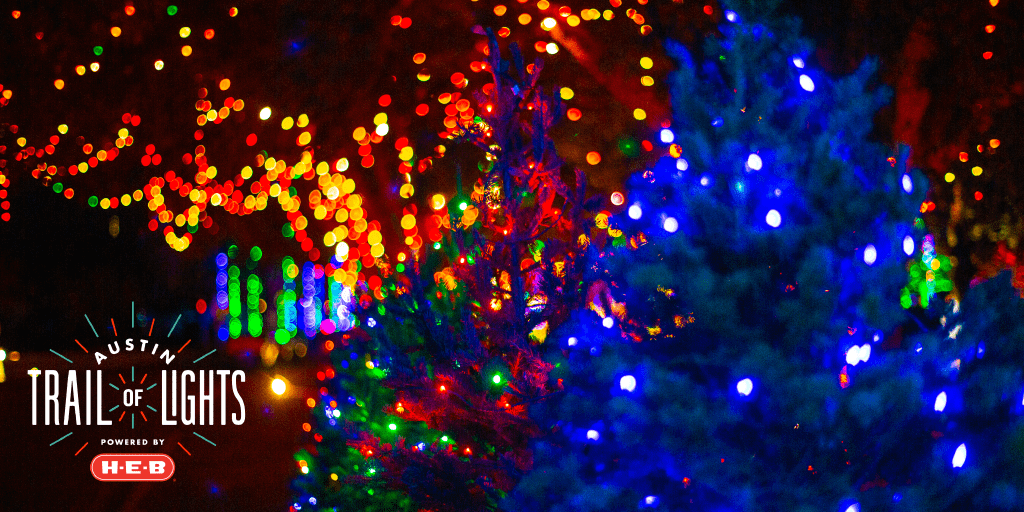 Austin Trail of Lights | 6:00pm | Zilker Park 
The Trail of Lights Foundation announces today that the 58th Annual Austin Trail of Lights, powered by H-E-B, in downtown Austin's iconic Zilker Park will return to its traditional, in-person format Thursday, Dec. 8, 2022. Voted 10 Best Public Display of Holiday Lights by USA Today and named one of the best places to see Christmas lights by CNN, the event has grown to be a not-to-be missed community-wide event. Check out tickets here.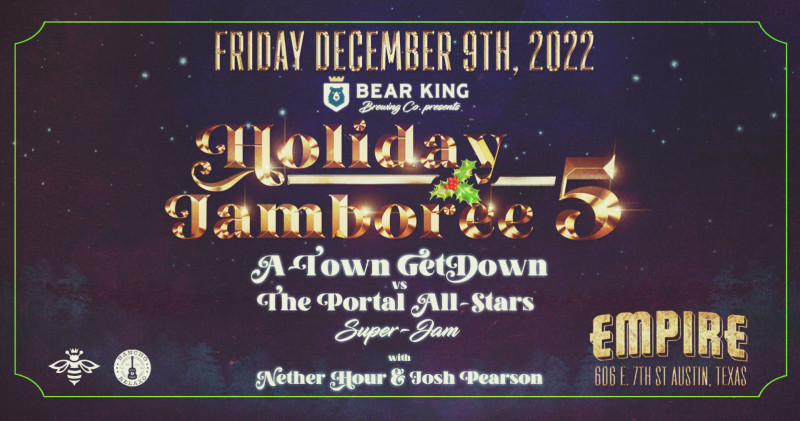 Holiday Jamboree #5 | 7:30pm | Empire Control Room
It's that time of year again, Jamboree Productions' festival of musical exploration is here with all new twist and turns. The headlining format will be like nothing you have ever seen as A-Town GetDown and The Portal All-Stars square off head to head in a non-stop, guest filled, jam-heavy set of funk, rock, improvisation and more. Nether Hour, Josh Pearson and a handful of very special guests will be joining the party at Empire Garage, December 9th, 2022. Grab tickets here.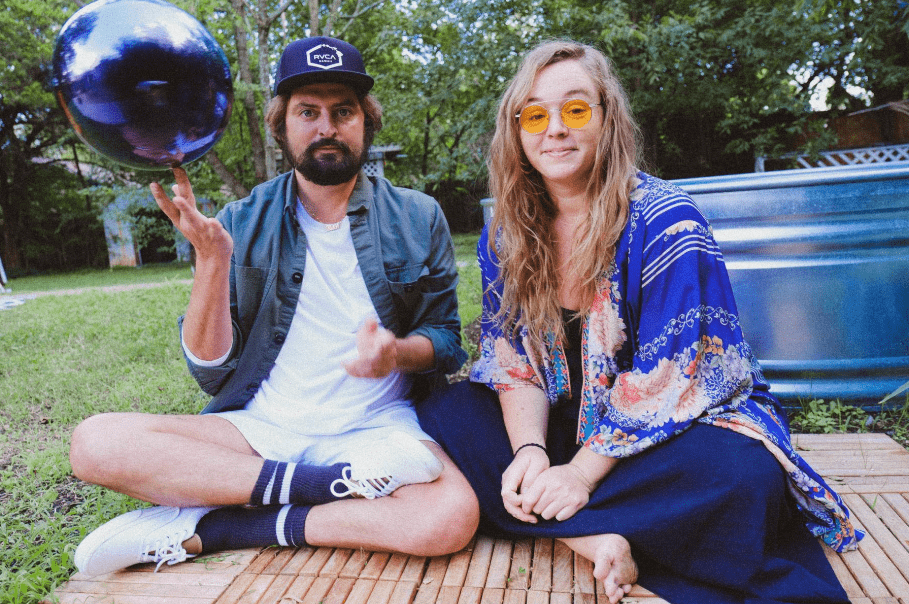 Wild Child | 10:30pm | The 04 Center
Wild Child won't settle. For seven years now the Austin-based ensemble has carried its infectious blend of indie-pop and infectious melodies across the international music scene, charting viral hits and wrapping their arms around a diverse and dedicated fan base. Don't miss this chance to see them. Grab tickets here.
Saturday, December 10th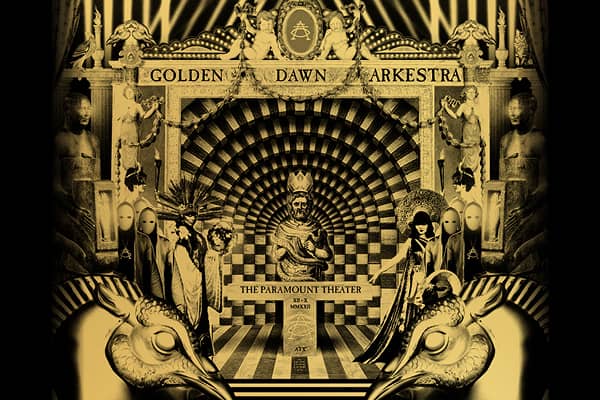 Golden Dawn Arkestra | 7:00pm | Paramount Theatre
Golden Dawn Arkestra has made an annual event of Saturnalia, and this year they bring the party to the Paramount with a masquerade ball commemorating the ancient Roman festival. They'll be joined by special guest dancers and performers to honor the god Saturn with a carnaval atmosphere and plenty of revelry. Their first show at the Paramount, this occasion is sure to be special with Golden Dawn's dramatic costuming and performance against the majestic backdrop of the Paramount stage. Grab tickets here.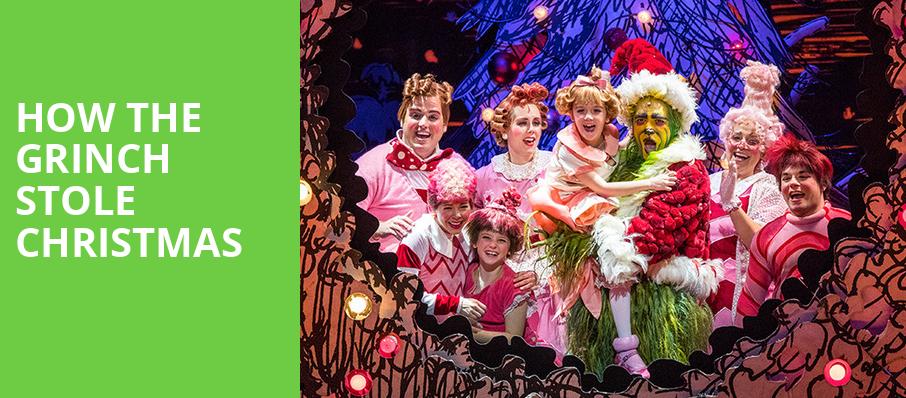 How The Grinch Stole Christmas! The Musical | 7:30pm | Bass Concert Hall
Discover the magic of Dr. Seuss' classic holiday tale as it comes to life on stage. Featuring the hit songs "You're A Mean One, Mr. Grinch" and "Welcome Christmas," The Grinch discovers there's more to Christmas than he bargained for in this heart-warming holiday classic. Max the Dog narrates as the mean and scheming Grinch, whose heart is "two sizes too small," decides to steal Christmas away from the Whos, an endlessly cheerful bunch bursting with holiday spirit. Celebrate the holidays with the show The New York Times calls "100 times better than any bedtime story!" Grab tickets here.
Agents of Chaos | 11:30pm | Vulcan Gas Company
The Agents of Chaos are back for their second show at Vulcan, bringing you the best nationally touring headliners and local comics in an iconic venue. Our comedians have appeared as guests on Kill Tony and have opened for Joe Rogan. Grab tickets here.
Sunday, December 11th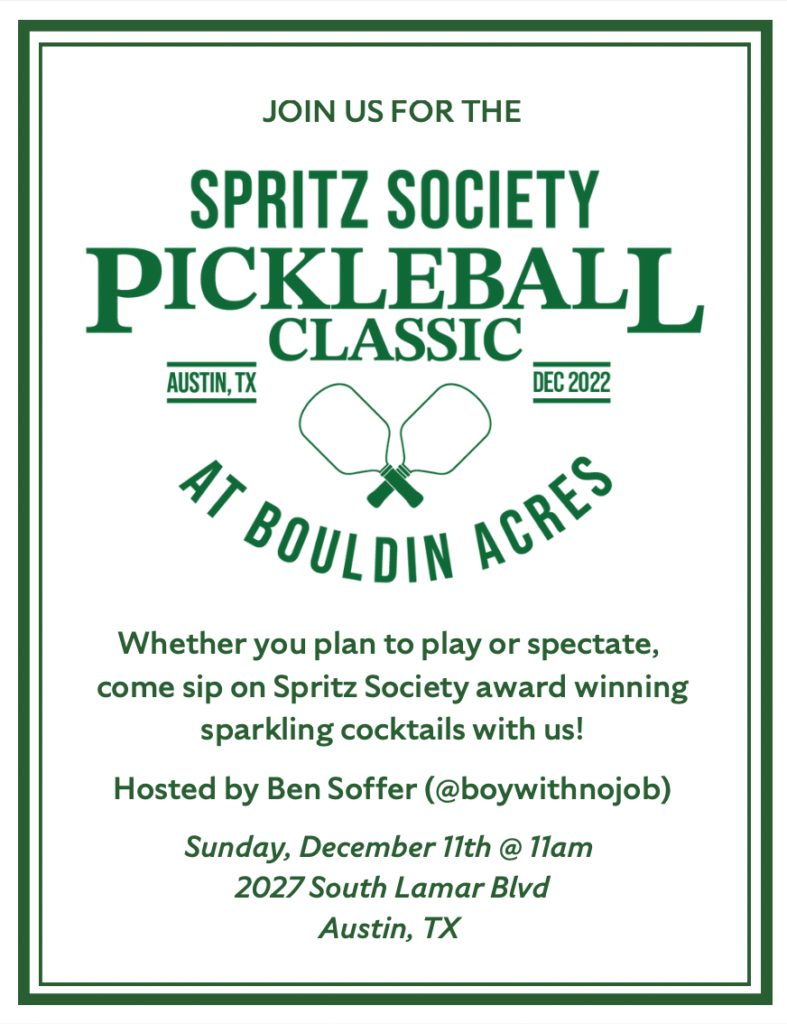 Spritz Society Pickleball Classic | 11:00am | Bouldin Acres 
Spritz Society is teaming up with Recess Pickleball to bring you a pickleball tournament hosted by Spritz Society founder, Ben Soffer (@BoyWithNoJob). Team slots are first come, first serve. Your registration fee covers play, a Spritz Society sparkling cocktail, and a pair of Recess pickleball paddles for your team to play. You must be familiar with pickleball rules of play to participate. You can also RSVP to attend the event as a spectator, we'll be partying all day and sipping on signature cocktails! RSVP here.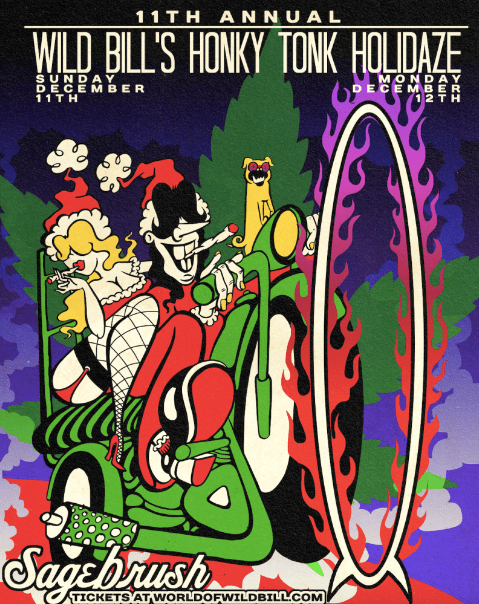 Wild Bill's Honky Tonk Holidaze | 9:00pm | Sagebrush
Honky Tonk Holidaze, is a feature-length original musical written, produced, and directed by Bill Ogden. The annual performances have served as fundraisers for charities benefiting the less fortunate during the Christmas season since its inception in 2012. Cast members include a bevy of notable Austin musicians who also perform the music for the play. The event also hosts a gift market with a non-traditional offerings by local artists. Grab tickets here.