Friday, January 20th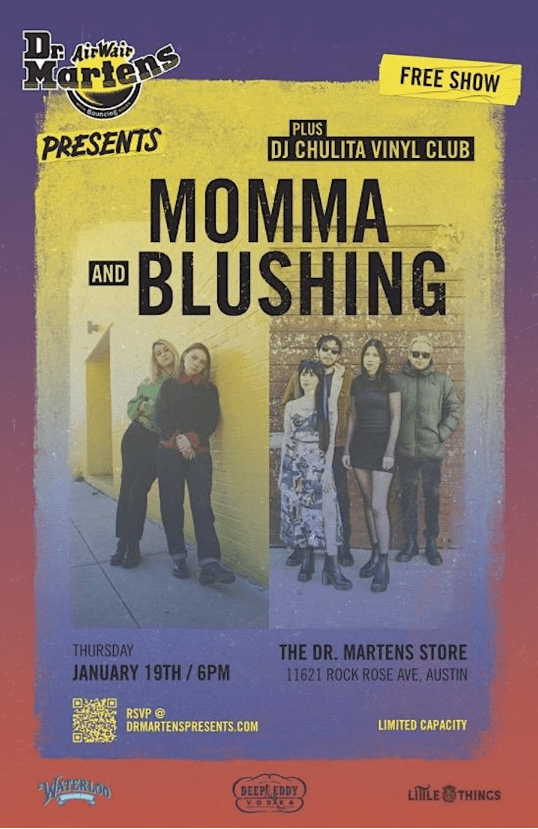 Dr. Martens Presents: Momma and Blushing | 6:00pm | Domain Northside
Dr. Martens Presents is back with free live shows. They are bringing some of your favorite bands, DJs, and performers to venues and Docs stores across Austin. So, grab a friend, RSVP, and celebrate live music with them. RSVP here.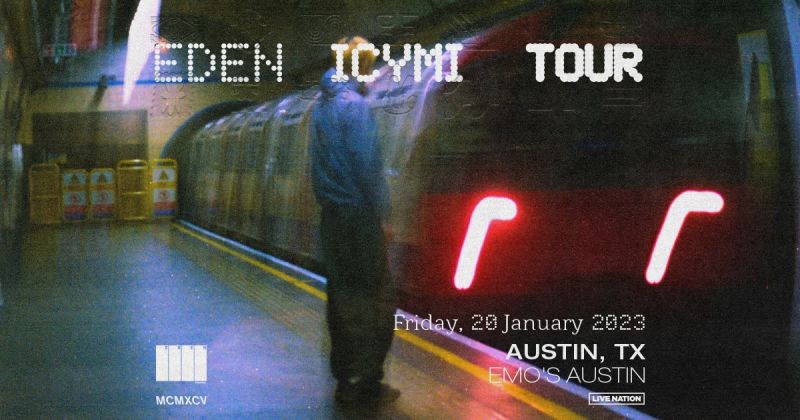 Eden: ICYMI Tour | 7:00pm | Emo's
Don't miss your chance to see Eden w/ Slenderbodies this Friday at Emo's for their ICYMI Tour. Their indie electronic vibes will have you moving the whole show. Grab tickets here.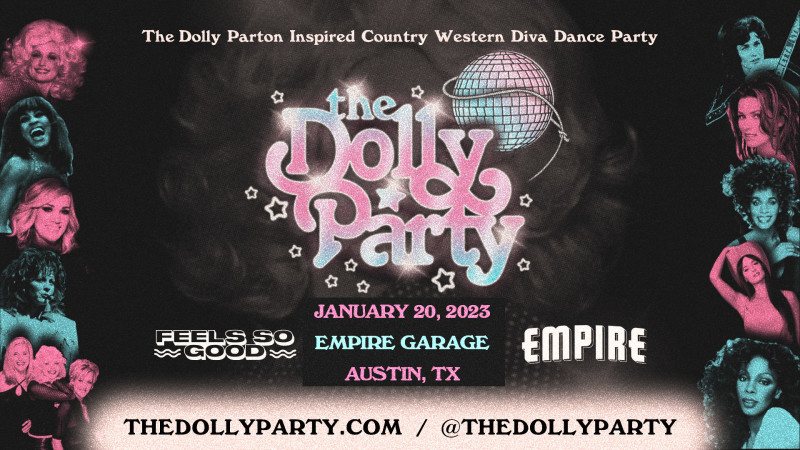 The Dolly Party | 7:30pm | Empire Control Room
The Dolly Parton Inspired Country Western Diva Dance Party! This is for the 9 to 5 workin' girls with a calling from another era who just want something a little classic. Join us in Rainbowland where you'll dance with somebody, hand in hand to the music of Dolly Parton, Tina Turner, Carrie Underwood, Reba McEntire, The Chicks, Loretta Lynn, Shania Twain, Whitney Houston, Kacey Musgraves, Donna Summer and more. Grab tickets here.
Saturday, January 21st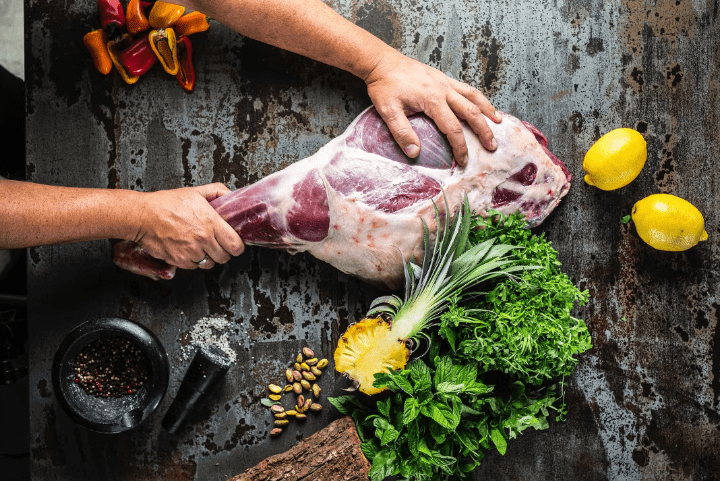 Meat Carneval | 6:00pm | Highbrow Lowbrow
A truly unique and unforgettable experience at the Meat Carneval in Austin, Texas. With more than 30 chefs from all over the world showcasing their culinary skills, you'll have the chance to sample a wide variety of delicious dishes, from Texas BBQ to Mediterranean cuisine. And don't forget about the free beer and wine, live music, and open flame cooking – it's a feast for all the senses! Grab tickets here.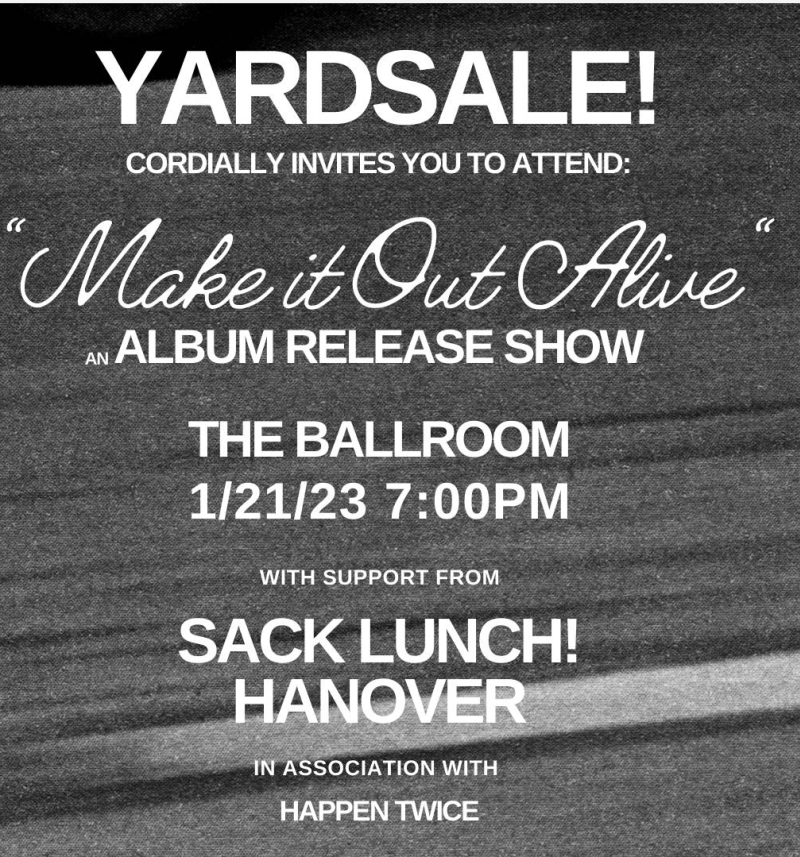 Yardsale! Album Release Party | 7:00pm | The Ballroom
Happen Twice presents: Yardsale's long awaited release show for their album 'Make it Out Alive' at The Ballroom with special guests: Hanover and Sack Lunch! Don't miss your chance to see this up and coming Austin act. Grab tickets here.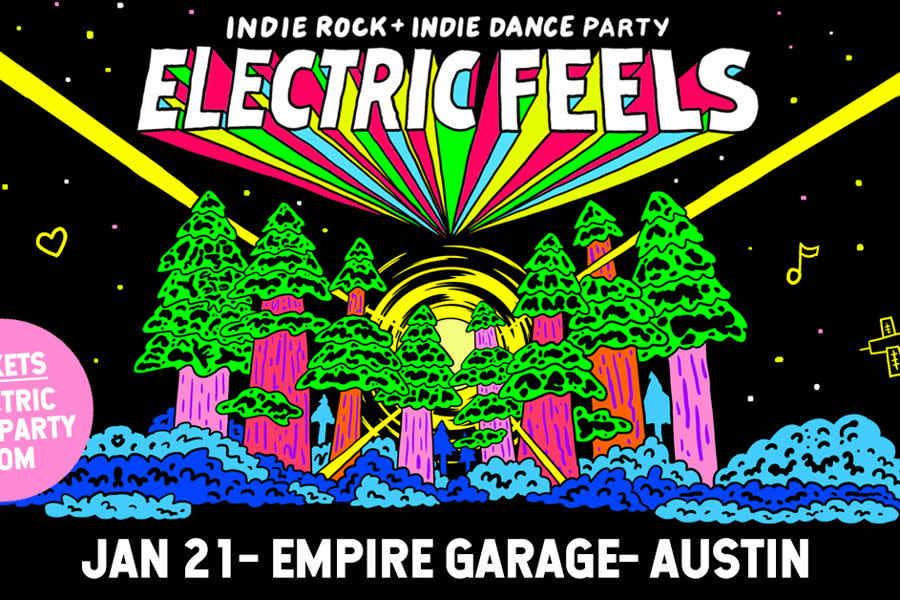 Electric Feels | 9:30pm | Empire Control Room 
Electric Feels is an experiential dance party that features all your favorite Indie Rock + Indie Dance songs all night with amazing DJs, stage production and more! They are very excited to bring this to the Empire Garage in Austin, TX. They will be transforming the venue into their own world. Bring a friend or make one there and let loose. While you are there you can expect to hear music from artists such as: Tame Impala, MGMT, The Killers, Miike Snow, Glass Animals, The Strokes, Phoenix, Passion Pit, Arctic Monkeys, Empire of the Sun and many more. Grab tickets here. 
Sunday, January 22nd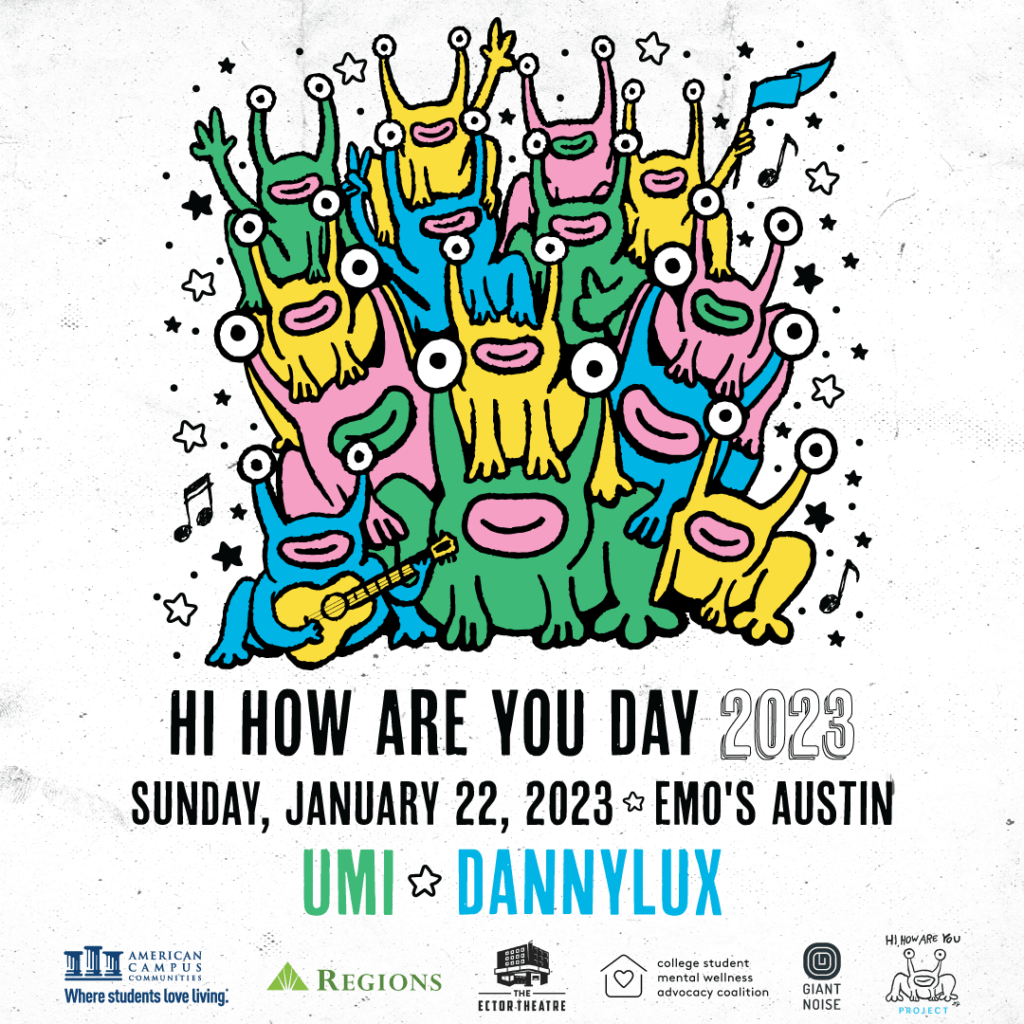 Hi, How Are You Day 2023 | 5:00pm | Emo's
The Hi How Are You Project and American Campus Communities are excited to present their fifth annual Hi How Are You Day Concert and Global Live Stream on Sunday, January 22. Performers are set to include UMI, along with Daniel Balderrama, known as DannyLux. As in previous years, the celebration will continue to honor the late singer-songwriter and visual artist Daniel Johnston as well as open the conversation to the stigma regarding mental health. Grab some friends and listen to some amazing artists while advocating for mental health! Grab tickets here.