Brought to you by Thirsty Planet beers! Try Thirsty Goat, Spot On Pills or their brand new Fat Bat hazy IPA, now available in cans!
Friday, November 18th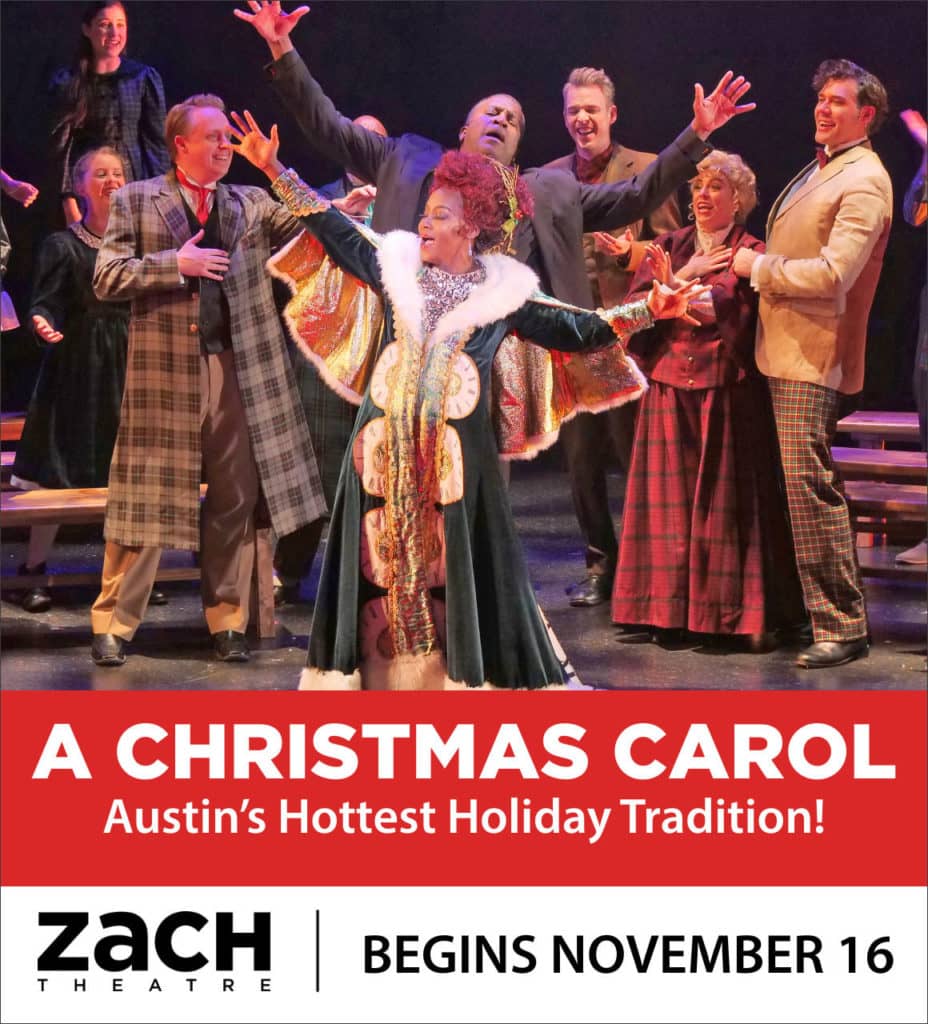 ZACH Theatre: A Christmas Carol | 7:30pm | ZACH Theatre
Austin's hottest holiday tradition returns with new music and surprises! ZACH's adaptation of Dickens' A Christmas Carol is a musical sleigh ride through rhythm and time, infusing the traditional Victorian story with a score that spans all genres and eras. This family-friendly spectacular creates a joyous spirit that has everyone dancing in the aisles. Join the Cratchit family and three soulful ghosts as they take Scrooge on a joyride to rediscover his heart and love for human kindness. Grab tickets here.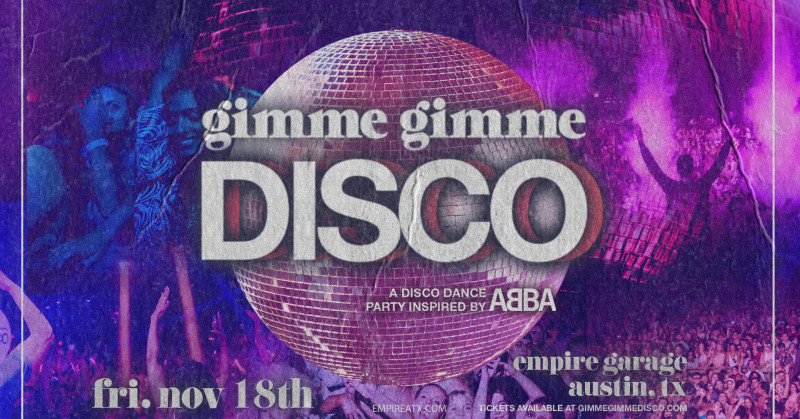 Gimme Gimme Disco | 7:30pm | Empire Control Room
Calling all Dancing Queens! Here we go again! If you can't get enough ABBA then do we have a dance party for you. We are a DJ based dance party playing all your favorite ABBA hits, plus plenty of other disco hits from the 70s & 80's like The Bee Gees, Donna Summer, & Cher (DISCO ATTIRE ENCOURAGED). So honey honey, take-a-chance and you'll be dancing all night long. Grab tickets here.
Saturday, November 19th
Blue Genie Art Bazaar | 10:00am | Blue Genie Art Bazaar
The Blue Genie Art Bazaar is a fixture of the Austin holiday season. With in-person and virtual shopping alternatives, shoppers can browse thousands of original works ranging from serious art to fun and kitschy items. A great way to buy hassle-free holiday gifts and support local artists. The event occurs daily from November 19th to December 24th. FREE.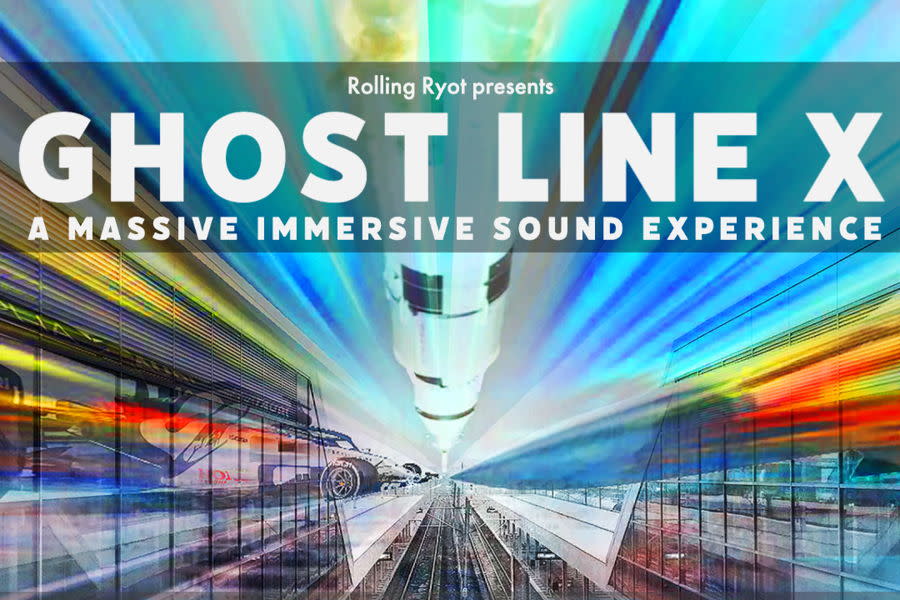 Ghost Line X | 6:30pm | Rosewood Park 
Rolling Ryot presents Ghost line X, a massive immersive sound and light experience that will be installed on November 19th, 2022 in Rosewood Park on the east side of Austin, TX. The scale of this artwork makes it incredibly unique and a first of its kind. We invite you to experience this  FREE and truly one-of-a-kind sound art experience! The exhibition will run continually from 6:30-9:30p for one evening only. FREE.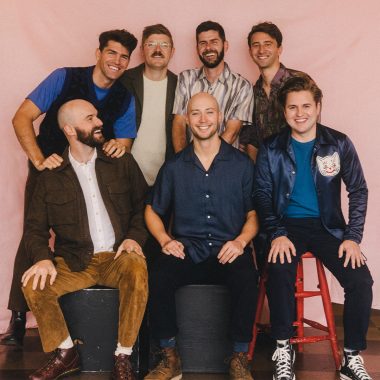 The Dip w/ Sir Woman | 7:30pm | 3Ten
Hailing from Seattle, The Dip is an electrifying seven-piece ensemble that melds vintage rhythm and blues with classic pop storytelling. Acclaimed by KEXP as "one of the most exciting and joyous acts to emerge in recent years," the band features frontman Tom Eddy's compelling vocals over an effortlessly deep pocket and energetic melodies from the three-piece Honeynut Horns. Grab tickets here.
Sunday, November 20th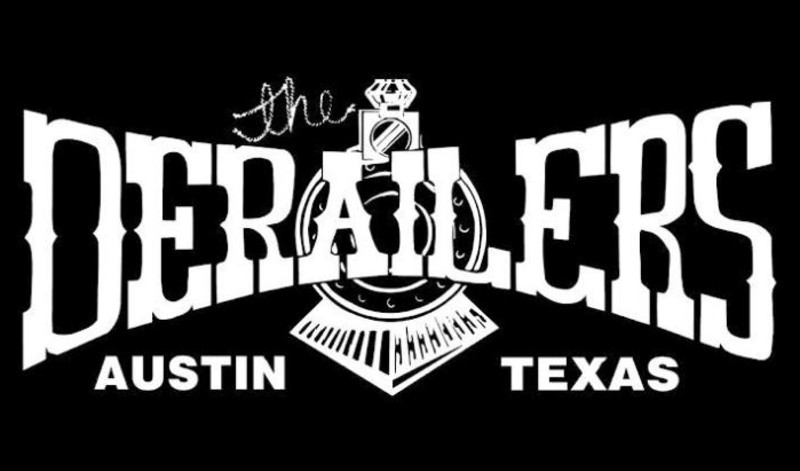 Ginny's Chicken $#!+ Bingo! W/The Derailers | 3:30pm | C-Boy's
Music, cold beer & hot chicks! Two-steppin' with the best in Austin Country, Honky Tonk, Western Swing & more on a Sunday afternoon? Sounds like heaven! Dale Watson, the Godfather of Chicken $#!+ Bingo decided that it was time to move to a new venue for his Sunday afternoon roadhouse event. Now hosted by The Derailers. Come meet Basil McJagger's "chicks"! And someone will have the chance to win a GOLDEN TICKET in each round! There will be one per round and whoever draws it gets a prize. FREE.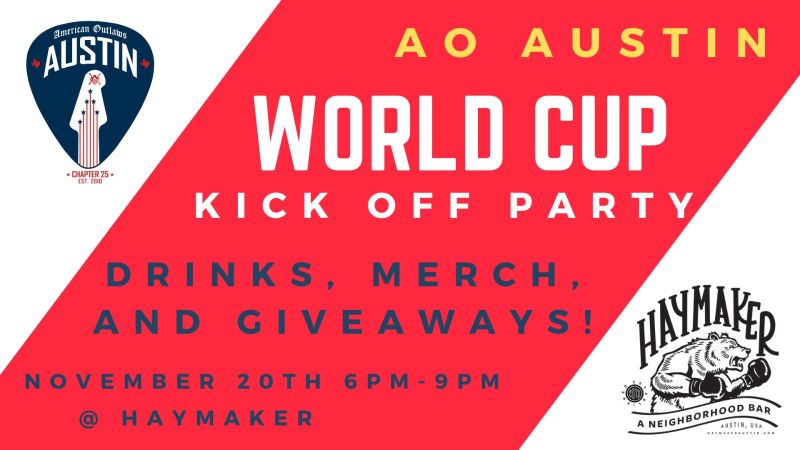 Austin World Cup Kickoff Party | 6:00pm | Haymaker
The World Cup is finally here! Join Haymaker for a fantastic party as we enter this year's World Cup! They will have their merch for sale and some amazing giveaways and as always, drinks!! FREE.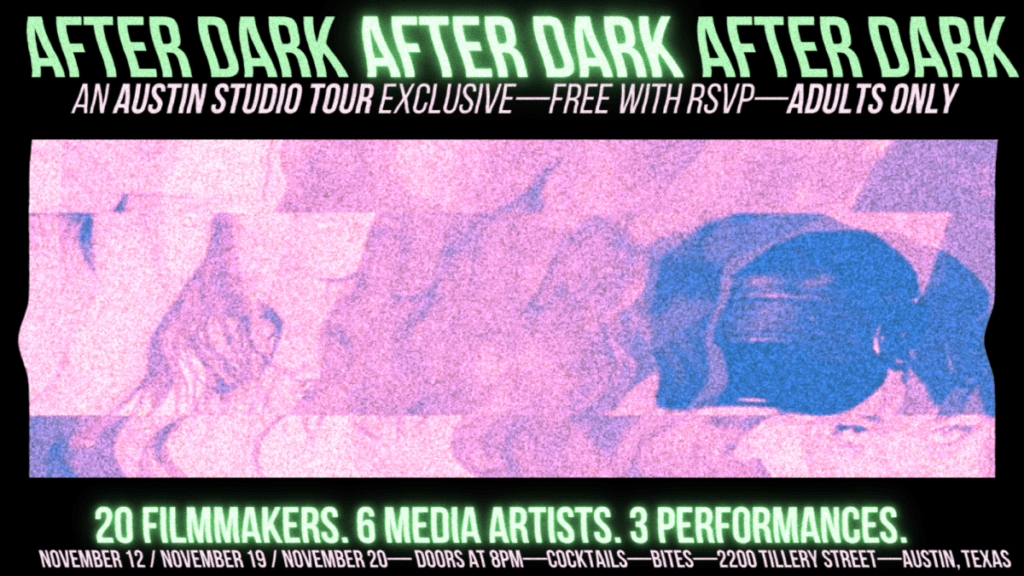 After Dark X Austin Studio Tour: Nite lll | 8:00pm | Motion Media Arts Center
As part of Big Medium's annual Austin Studio Tour, AFTER DARK is curating an exclusive experience for the annual city-wide event with a roster of local artists— many of them exhibiting work to the public for the first time. Each night will blend visual arts, cinema, and performance. Complimentary bites & cocktails provided. RSVP here.