Brought to you by: Truly Hard Seltzer's new Margarita Variety pack, the one-stop-shop for all your favorite margarita flavors.
What to do in Austin this weekend
FRIDAY, JANUARY 7TH
Free Week | Various venues | Thursday-Saturday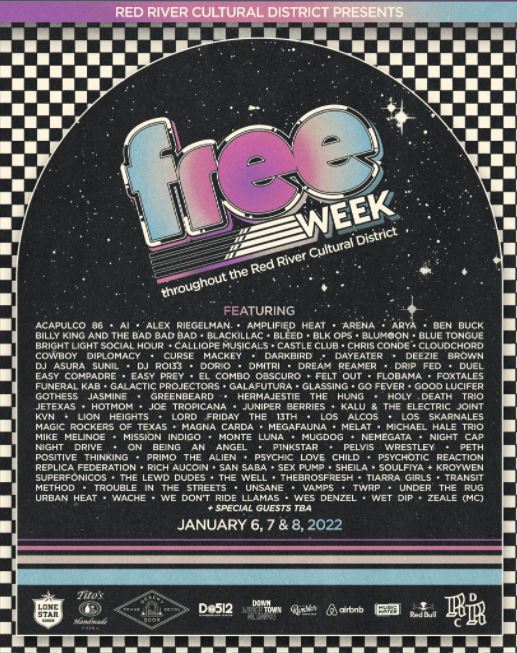 Celebrate live music, for free! Free Week returns on January 6th-8th. Check out your favorite local artists take the stage at some of the best venues in Austin. Check out the full lineup above!
Texas Stars vs Manitoba Moose | HEB Center at Cedar Park | 6pm
It's game time, y'all. The Texas Stars will be taking on Winnipeg's Manitoba Moose this Friday! It's the first game of the year, so head on out and cheer them on. Tickets are on sale now, starting at $18.
Spider-Man No Way Home | Blue Starlite | 6:30pm
If you're looking for something to do that's a little more on the social-distancing side, head to the Blue Starlite drive-in! They'll be screening the new Spider-Man No Way Home; take your favorite person with you and enjoy the amazing 360 view of the Austin skyline. This is the first time the Blue Starlite Drive In is screening a brande new Hollywood Blockbuster! Candies and popcorn are available for purchase, too.
SATURDAY, JANUARY 8TH
Oyster Nights at Celis Beer Garden | Celis Brewery | 12pm-10pm
Anyone down for some fresh, tasty oysters? Celis Brewery has partnered up with Lazo's to bring you $1.5o oysters this Saturday! Come on out, get your slurp on, grab a beer, and enjoy.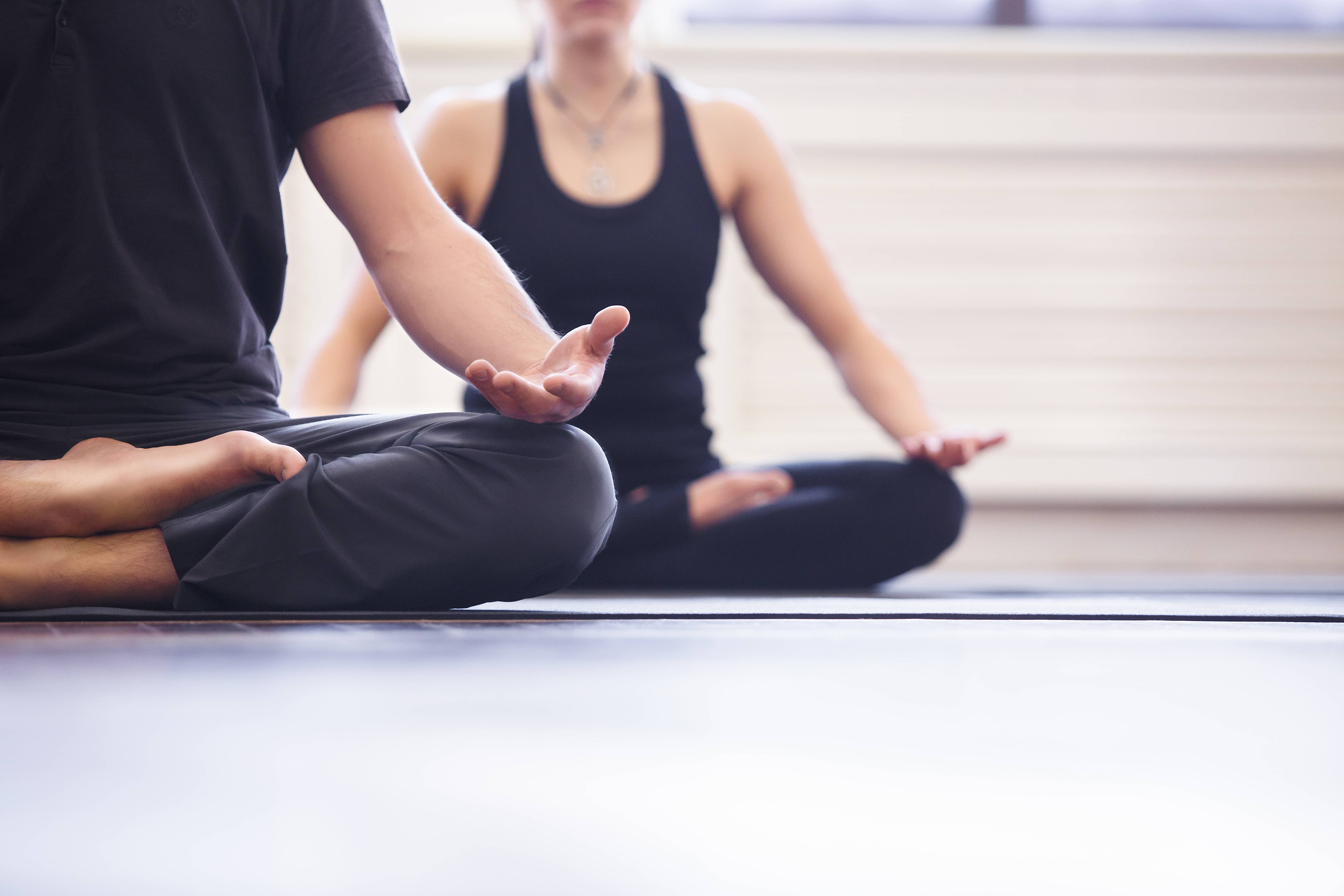 Beginners' Yoga with Kimberly: A 4-Week Series | Flow Yoga | 2pm-3:15pm
If you're here to work on those New Year's resolutions, this is a great way to get your workout in! Flow Yoga is hosting a beginner's yoga course that begins this weekend. It's a 4-week series for $49. The first class touches on breath exploration, class two focuses on spinal movements, class three will teach you about postures, and class four will show you backbends and inversions. If you're into it, grab those tickets now before it's too late!
Escape The Box: Outdoor Austin Escape Game + Scavenger Hunt | ​Escape The Box Rolling HQ | 1pm
Time for a travel-themed adventure! Escape the Box is a scavenger hunt that gives you the chance to enjoy Austin in a brand new way. The hunt takes you on a journey throughout the city, which means cool experiences for you and your friends, plus memorable photoshoots.
SUNDAY, JANUARY 9TH
Yoga & Singing Bowls | ​Lady Bird Johnson Wildflower Center | 9am-1oam
Yoga and singing bowls = the perfect way to start your Saturday. Get a workout in and relax with the sounds of Tibetan music and quartz singing bowls. This is a 40 minute yoga set with an additional 20 minutes of sound. You don't need to be a pro to join.
Texas Farmers Market | Mueller | 10am-2pm
Shop local food this weekend at the Texas Farmers Market on Mueller. All fresh produce and artisan foods come from local vendors and farmers. Check out the list of vendors attending on Sunday. All vendors and customers will be required to wear a mask inside and outside the market until further notice.