Brought to you by: Truly Hard Seltzer's new Margarita Variety pack, the one-stop-shop for all your favorite margarita flavors.
Things to do in Austin this weekend!
FRIDAY, JANUARY 21ST
Donate Blood, Get A Free Small Sub From Thundercloud | We Are Blood Donor Centers | All month
We Are Blood and Thundercloud Subs unite! Anyone who shows up to a We Are Blood center to donate blood or platelets throughout the month of January will receive a free small sub from Thundercloud Subs. Be sure to make an appointment to get your voucher.
Scream | Blue Starlite Drive-In | 7pm
It's January but you're still down to watch something scary that has a touch of nostalgia… heading to the Blue Starlite Drive-In this Friday is a good choice then! They'll be screening the new Scream film at 7pm. Candies and popcorn are also available when your purchase your tickets online, or on-site when you arrive!
Mariachis And Margaritas: $5 Jumbo Margs + Apps | All Austin-area Trudy's | 3pm-6pm
Live music and drinks are in your future! All Trudy's locations in the Austin area are offering $5 JUMBO margaritas and appetizers! Enjoy music from mariachis while you munch on chips and queso and sip a jumbo house frozen.
SATURDAY, JANUARY 22ND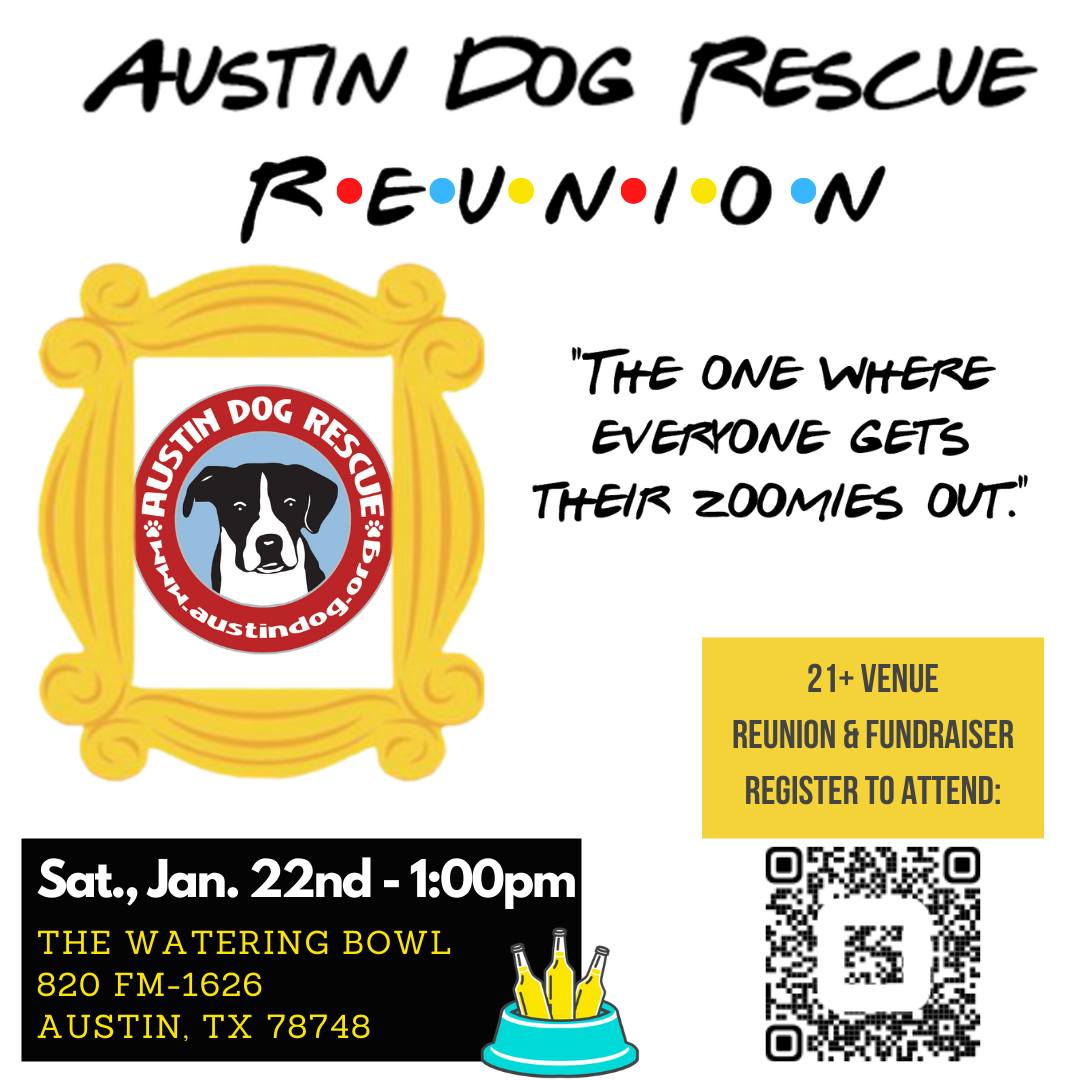 Photo: Facebook: Austin Dog Rescue Reunion at the Watering Bowl
Austin Dog Rescue Reunion at the Watering Bowl | The Watering Bowl | 1pm
In need of some quality time with your furry friend? Bring your pup out to the Watering Bowl! There will be an off leash area where you dog can partake in some enrichment activities. Admission is $10. Vendors will be on site throughout the event including a kissing booth! 21+ only.
Austin Witches Market | Buzz Mill | 7pm-11pm
The Austin Witches Market is open for business! More than 30 local herbalists and artists will be on-site at the outdoor monthly market. All ages are welcome to shop. Parking is limited, so keep that in mind as you make your way to the market! If candles, herbs, tarot decks, desserts, incense, and coffee are on your shopping list for the weekend, then you'll be at the right place.
Saturday At McKinney Falls | McKinney Falls State Park | 9am
It's time to bond with nature. Make your way to McKinney Falls State Park to enjoy a variety of activities throughout the day. You can go birdwatching with a ranger, explore wildlife, fishing, and more. Check out the complete schedule and fees to plan your day!
SUNDAY, JANUARY 23RD
HELLO! PAINT: Golden Girls Tribute @ Stardust | The Stardust Club | 1pm-3pm
Golden Girls fans: this one's for you! Paint your favorite girls and sip on your favorite beverage at this tribute course. No need to be a pro to join. Those who purchase a pair of tickets will receive a $10 discount. And it wouldn't be a proper tribute without a Golden Girls trivia!
Brunch Class – Learn How to Make Brunch with a Pro Cook | SkyHouse Austin | 11:30am-1pm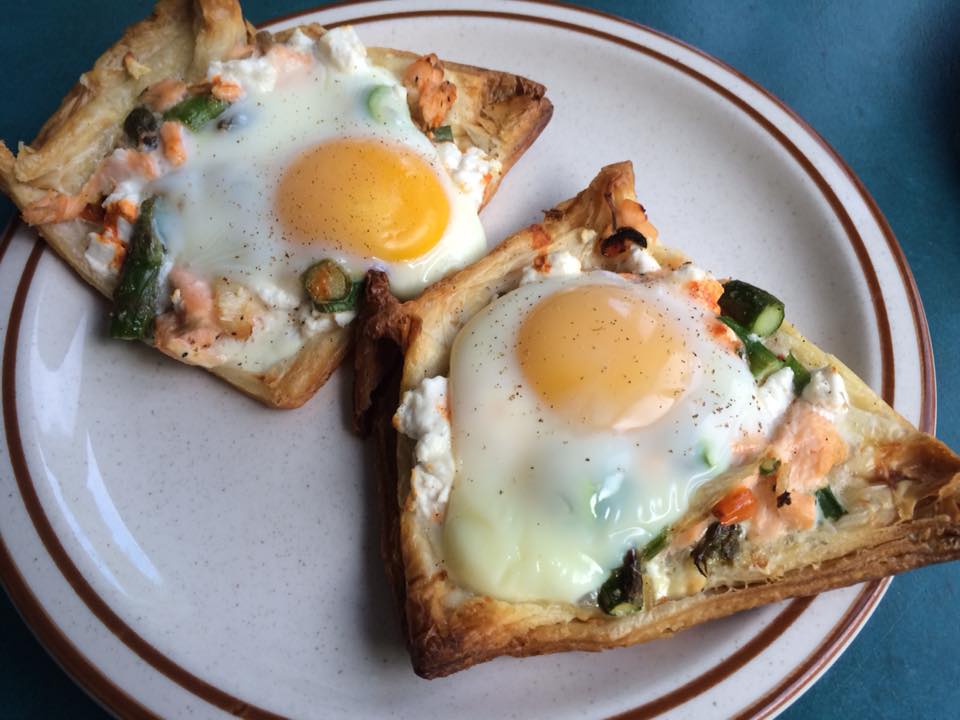 Photo: Facebook: Brunch Class – Learn How to Make Brunch with a Pro Cook
If you're trying to cook more in 2022, a brunch class could inspire you to learn more about making your own meals! This is a fun course that's meant to teach you simple techniques. Basic recipes will be on the menu, particularly "breakfast anytime" dishes. Oh, and BYOB is encouraged.
Texas Farmers Market | Mueller | 10am-2pm
Shop local food this weekend at the Texas Farmers Market on Mueller. All fresh produce and artisan foods come from local vendors and farmers. Check out the list of vendors attending on Sunday. All vendors and customers will be required to wear a mask inside and outside the market until further notice.