Written by: Haley Cinotto
Don't have any weekend plans? Check out what we've curated for you below!
Friday, March 13th
Ferris Bueller's Day Off @ Blue Starlite Drive In | 7:30 PM, 10 PM | The Blue Starlite Drive-in Round Rock
After being a favorite local destination for 10 years, Austin's Blue Starlite Drive-in finally opened their second location in Round Rock last month. Now, on this spooky Friday, Blue Starlite Drive-in Round Rock is showcasing Friday the 13th on Friday the 13th.  If scary movies aren't your thing, Ferris Bueller's Day Off will also be playing earlier. Each screen can accommodate up to 50 cars per show, with each car slot pricing at $25. Reserve your spot now!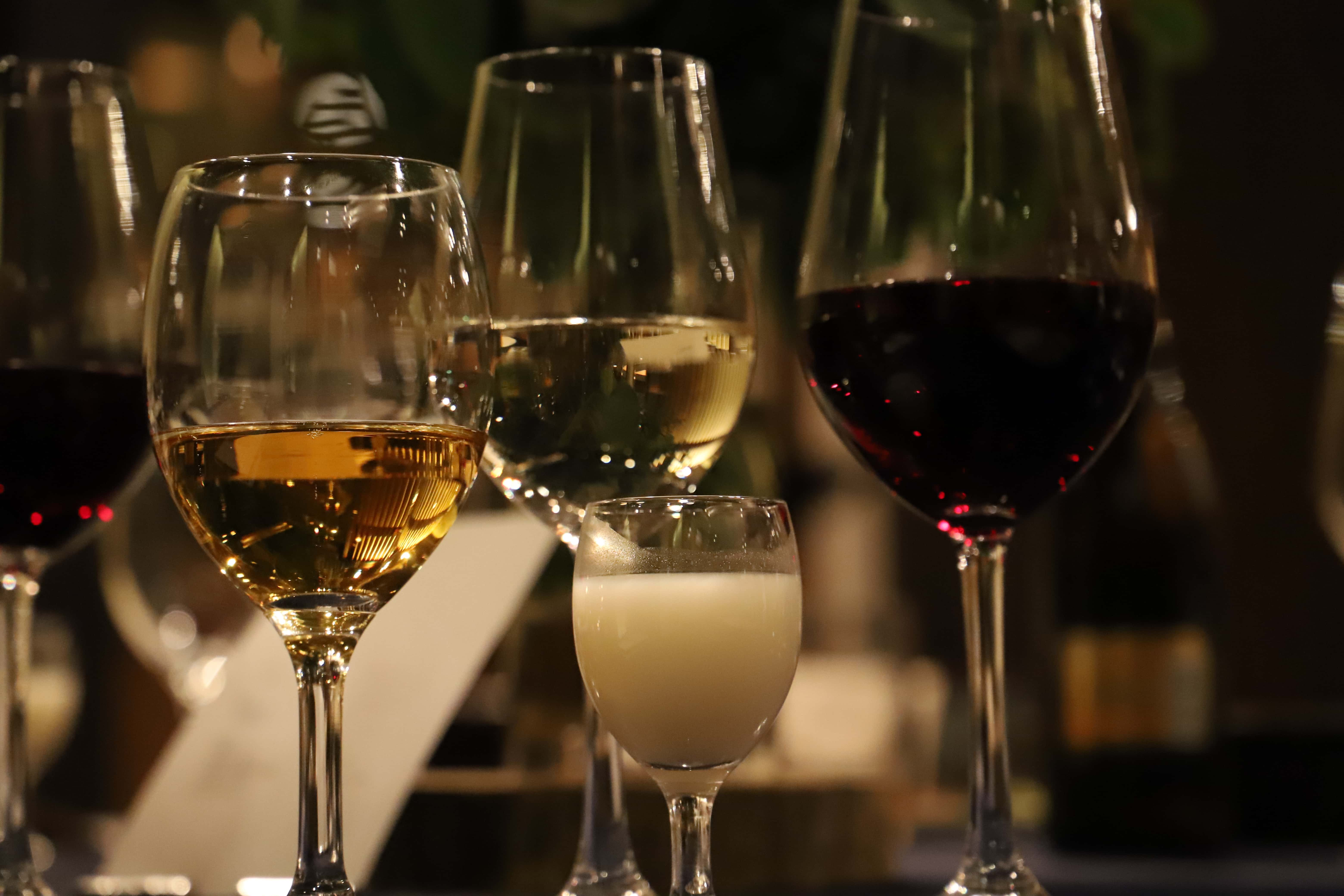 Shutterstock
Tarot Card Reading & Wine Tasting | 4 PM | UTOPIAN SHIFT
Do you want to know what your future holds for you? Pick a card, any card. Test your luck on the most unluckiest day of the year, by stopping by Utopian Shift to hear what they have to say about your fortune. While you're there, clear your head with a wine tasting of approximately 12 different wines, all under $15! Come early, and get your name on the list! 
Vegan Brews and BBQ | 7 PM | Celis Brewery
Southern Fried Vegan is visiting Austin, and they're bringing their loaded vegan treats with it! They are preparing a delicious unique vegan menu featuring Fried Chicken, BBQ Mac N Cheese, Jambalaya, Cajun Corn, Beer-Cheese Battered Beyond Burgers, and Totchos. Veggie lovers and carnivores welcome.
Saturday, March 14th 
Lucky's St. Patrick's Day Crawl – Austin | 4 PM | Happy Chicks
You're in luck! Crawl With Us is hosting the biggest St Patrick's Day party of the year!
For just $25, your ticket will include 1-2 complimentary drinks and items, a custom lucky badge and lanyard, and exclusive food and drink specials. Green costumes and outfits are encouraged. There may be a chance for you to win $500 in a costume contest. Test your luck, and celebrate the Irish holiday the right way!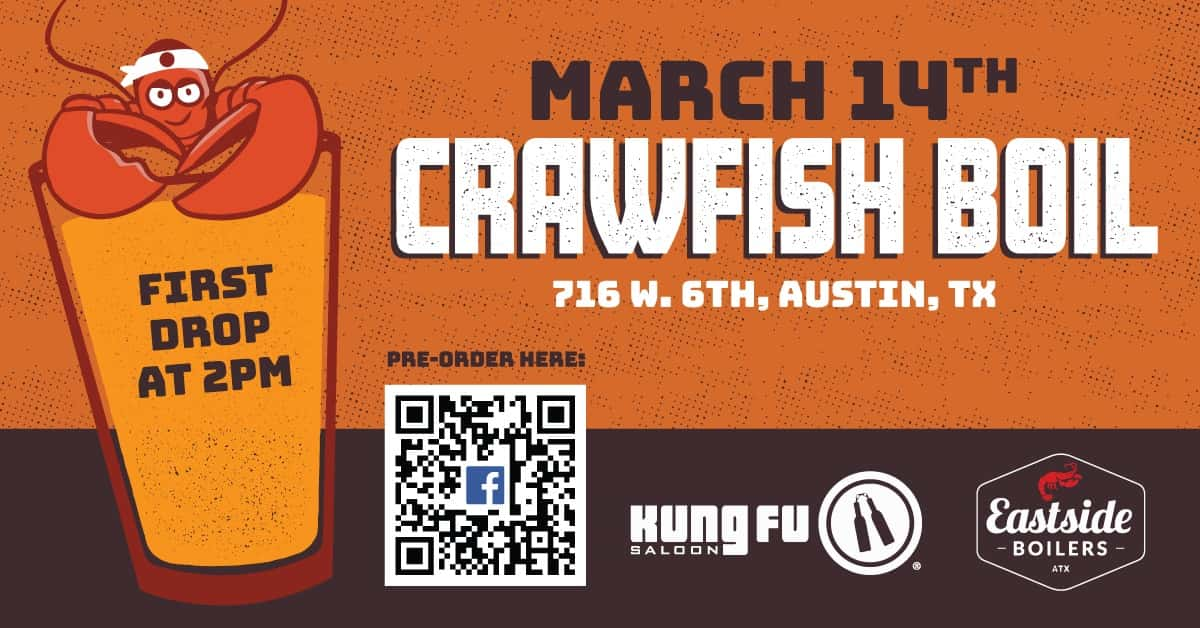 Kung Fu Saloon Downtown Austin
Kung Fu Crawfish Boil | 2 PM | Kung Fu Saloon Downtown Austin
Eat your weight in crawfish this weekend at Kung fu Saloon! One pound of Crawfish with corn, potatoes and sausage will cost you only $9. The first drop is at 2 pm, so come early and leave stuffed. At Kung Fu Saloon, everyone is guaranteed to have a blast, the crawfish boil is just a bonus. Enjoy a full bar, and fun activities like, vintage arcade games, skee Ball, giant Jenga, shuffleboard, foosball, and classic board games! Check it out now!
Sunday, March 15th
All You Can Eat Sundays Brunch | 11 AM | Russian house
Did someone say all-you-can-eat?! For just $35, you will have access to an unlimited brunch at the Russian House. From 11am-4pm, stuff your face with all the brunch menu items like a build-your-own Blini Station with meat, nutella, or berries. Turn your ordinary Sunday into a true fun-day with this buffet bash. 
Artisan Pop Ups w/ The Far Out | 12 PM | The Far Out Lounge & Stage
Every Sunday, The Far Out Lounge and Stage brings all the entertainment. Enjoy live music as you sip from the bloody mary bar and munch on the taco buffet. Shop from Austin's local artists, and check out their handmade, one-of-a-kind products. Bring your kids and your pups. Everyone is welcome at this FREE event!