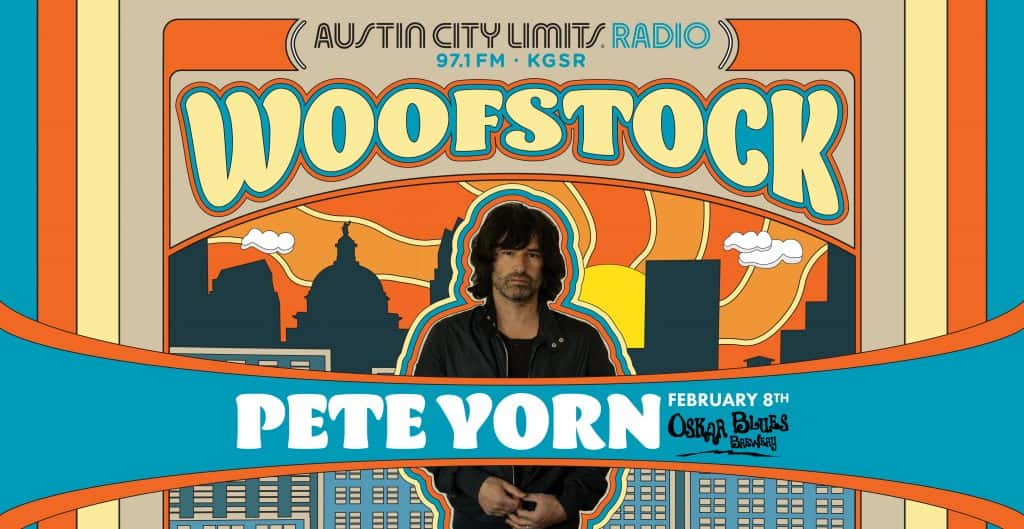 What is Woofstock?
Back in 2015, the Austin City Limits Radio staff decided to brainstorm the best ways that we could help Austin animal shelters. So many of us on the ACL Radio team have adopted our furry best friends at a local shelter, and we really wanted to find a way that we could give back to these incredible organizations. So, we decided to do what we do best: throw a concert! But in lieu of purchasing tickets, you'll need to make a donation to one of the three Austin animal shelters listed below.
One donation = one pair of tickets.
(Limit one pair of tickets per person. First come, first served. Kids under 3 years old do not need a ticket.)

Woofstock 2020 will take place at Oskar Blues Brewery with a special live performance by Pete Yorn!
Saturday, February 8th |Doors: 1pm l Show: 2pm | All ages welcome!


How do I get tickets?
There's only one way to get your tickets: bring a donation to one of our three woofstops at Austin animal shelters. The first 97 people to drop off a donation at each shelter will get a pair of tickets. There are three woofstops, so come to whichever location is most convenient for you (see below for where & when). They need everything from pooper scoopers to kitty litter, canned dog food to cat toys. See the full list of donation items for each shelter below. A little goes a long way to help our four legged friends in need!
There are only THREE chances for you to get tickets to the show!

Can I bring my dog?
Unfortunately we can't bring dogs inside the brewery so please leave the pups at home!
Have any questions that weren't answered above?
Email steph@acl-radio.com!