Friday, January 27th
Dayglow Record Signing | 6:00pm | Waterloo Records
Still working as a one-man unit, Dayglow achieves a sound that might otherwise take an entire studio. Sloan Struble will be at Waterloo at 6pm on Friday, January 27th, signing copies of Dayglow's latest release, PEOPLE IN MOTION! FREE.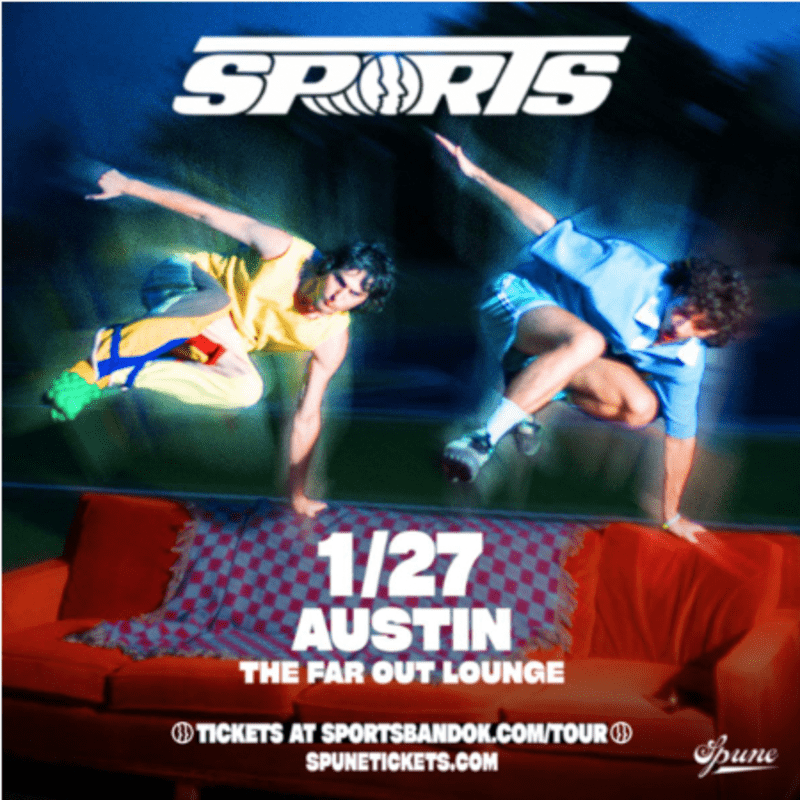 Sports | 7:00pm | The Far Out Lounge
Don't miss your chance to see Sports perform their second incredible album 'Get A Good Look' at the Far out Lounge this Friday. Musically, Sports inspires images of the youthful idyll of bygone times through dulcet melodies and sun-drenched funk synths. Their elaborate, mind-expanding arrangements are warm and enveloping, creating a world where David Bowie, The Beach Boys, and The Clash collide. Grab tickets here.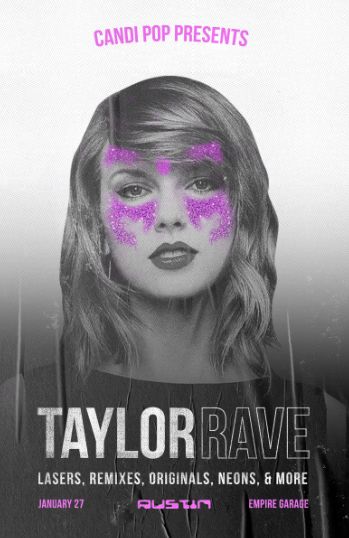 Taylor Rave | 8:00pm | Empire Control Room
A Taylor Swift themed rave is happening at the Empire Control Garage in Austin, TX. The event features non-stop music, neon lights, and a sea of fans dressed in their best Taylor-inspired outfits. The party-goers are dancing the night away as they sing along to their favorite Taylor Swift songs, making it a truly unforgettable experience. Grab tickets here. 
Saturday, January 28th
Holy Wave | 6:00pm | Feel So Good
Feel So Good is throwing yet another show you don't want to miss. Holy Wave will be performing with Marry Cherry and Bernardo Mountainair. And as always, complimentary drinks provided by Lone Star, Waterloo Sparkling, Austin Eastciders, Deep Eddy Vodka, 512 Tequila, Devil's River Whiskey, Field Trip Canned Cocktails, Blue Norther, Karbach Brewery. Get your tickets here.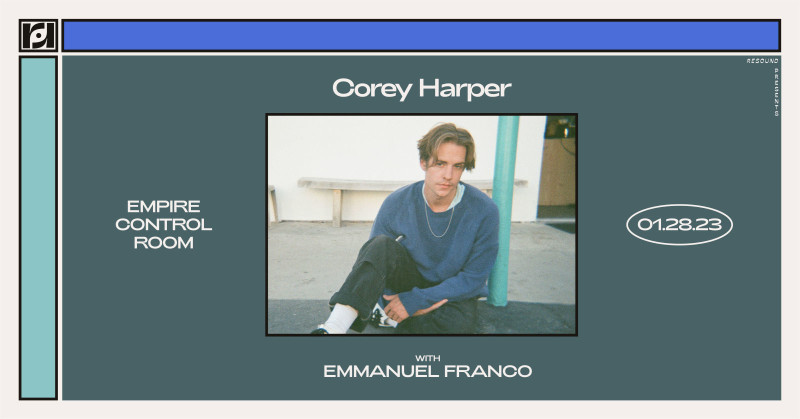 Corey Harper | 7:00pm | Empire Control Room 
Corey Harper makes alternative pop/rock music for the head, the heart, and the hips. It's a genre-fluid sound created by a 20something songwriter who's spent the past decade in a creative whirl, working alongside everyone from Justin Bieber to Noah Kahan. Grab tickets here.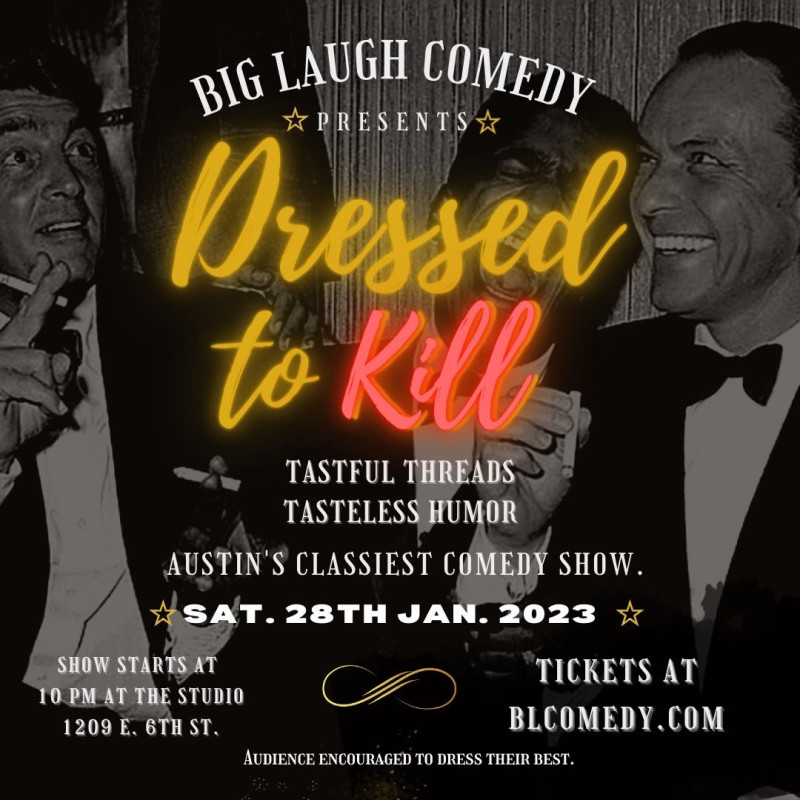 Dressed to Kill: A Classy Comedy Show | 9:30pm | Inn Cahoots
Looking for a reason to get dressed up and go out for a night on the town? We've got you covered with Dressed to Kill! A night where comedians dress sharper than Frank Sinatra himself. Featuring some of Austin's best up-and-coming + secret headliners to close out the show. Grab a date, your nicest threads, and get ready for an evening full of hilarity on E. 6TH ST at The Studio. Get your tickets now!
Sunday, January 29th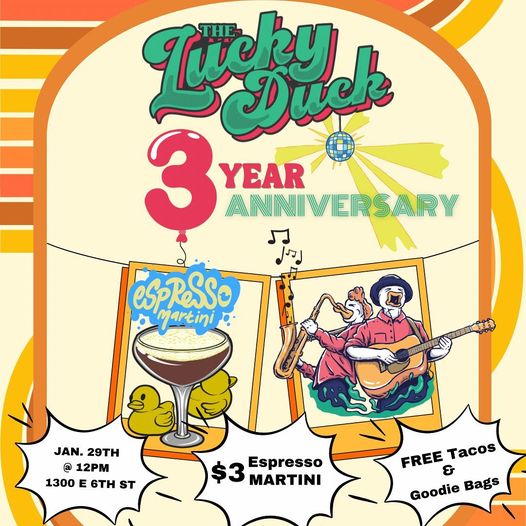 The Lucky Duck: 3 Year Anniversary | 12:00pm | The Lucky Duck
The Duck is turning 3! Time to celebrate with tons of GIVEAWAYS & DRINK SPECIALS. FREE tacos & chips with queso (while supplies last). $3 Espresso Martinis (While supplies last), $7 Champagne Bottles & lots of Lucky Duck Goodie Bags. Come find your luck at the pond with them. FREE.