by Chris Mosser | April 15, 2020
At a point where many Austinites – including us at Austin City Limits Radio – are hyper-sensitive to successfully seeing our favorite local institutions through the economic trial of our lives, let's take a tour of the longest-running, most resilient of our local eateries, and get an update on what they're doing to stay in business during the pandemic. We encourage you to do all you can to support the ones continuing to fight, and keep in mind: all of these which served alcohol in the old normal can still do so in takeout and delivery form in the new! The status of each of these is current as of the time of this writing, on April 15.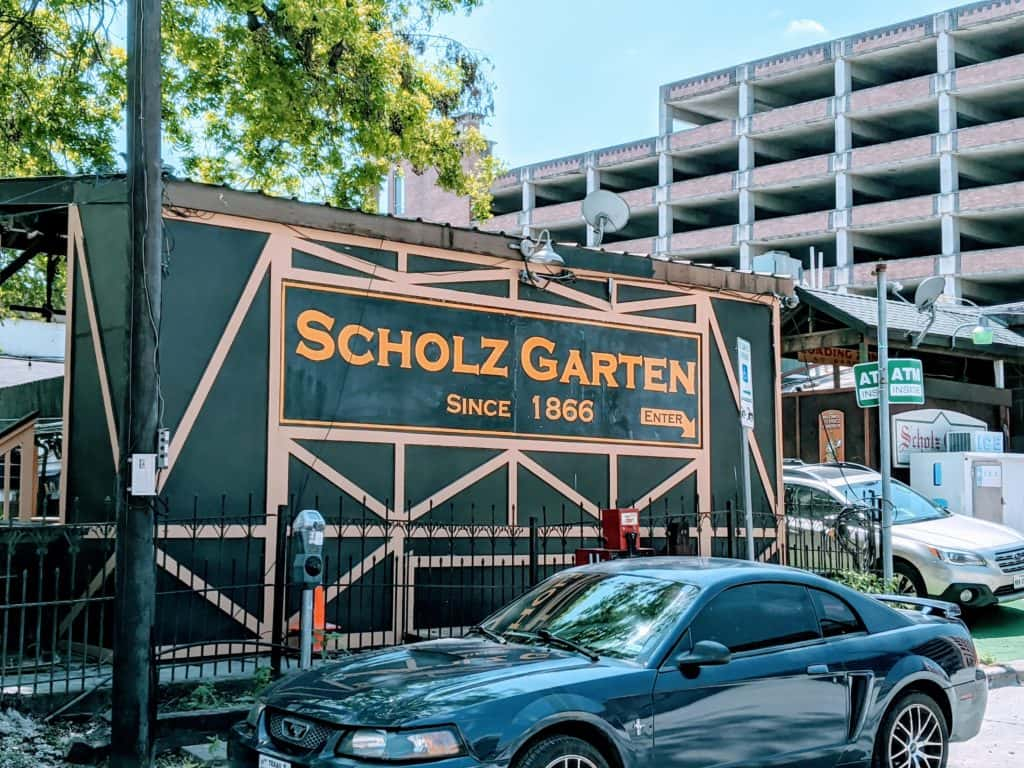 1. Scholz Garten, est. 1866 – OPEN
Scholz Garten is not only the oldest restaurant in Austin, it's the oldest business of ANY kind in the entire state of Texas, founded just after the end of the American Civil War. It's one of my favorite places on the planet, as a pre-game warmup spot for anything happening at the nearby Frank Erwin Center and DKR Texas Memorial Stadium, as a hotspot for political events and annual German festivals for generations, and I've seen great live music out back too. Scholz's is open for online ordering and curbside pickup of heat and eat meals, cold beers and grocery items.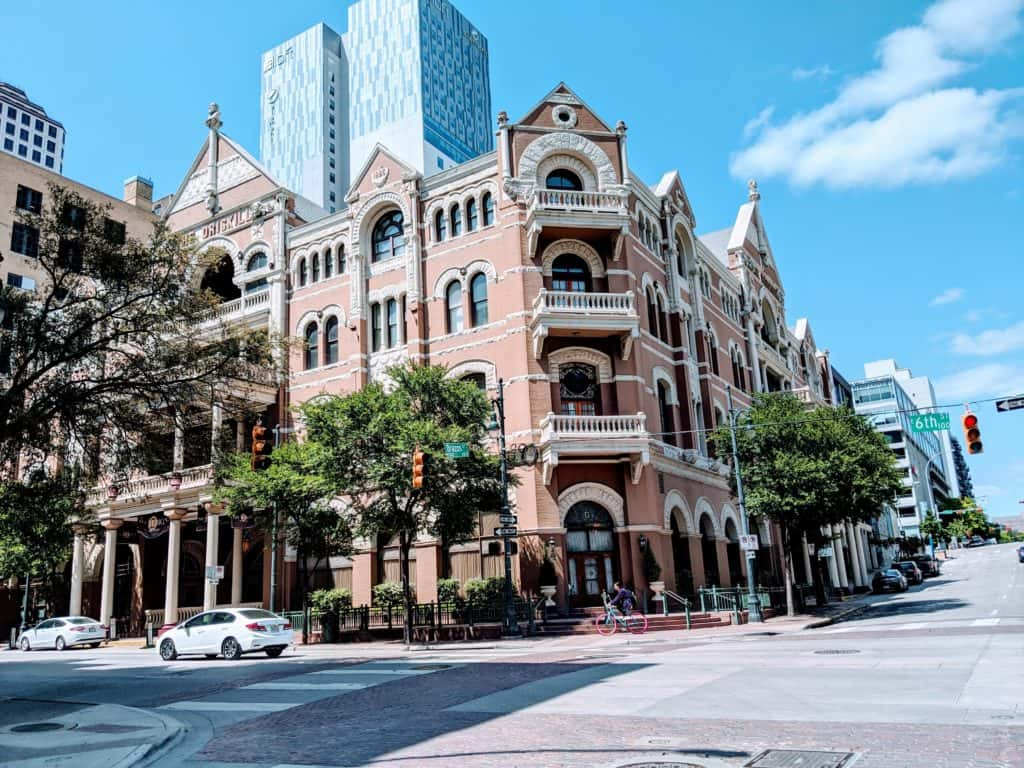 2. Driskill Hotel and Bar, est 1886 – CLOSED
The Driskill is the oldest continually-operating hotel in Texas, another go-to gathering spot for Austin's political community, and the home of not only the wonderful Driskill Bar, but also two great restaurants in the Driskill Grill and 1866 Cafe and Bakery. From the website: "In light of COVID-19, The Driskill has temporarily suspended normal operations and is not currently accepting room, restaurant, bar, or other reservations until further notice."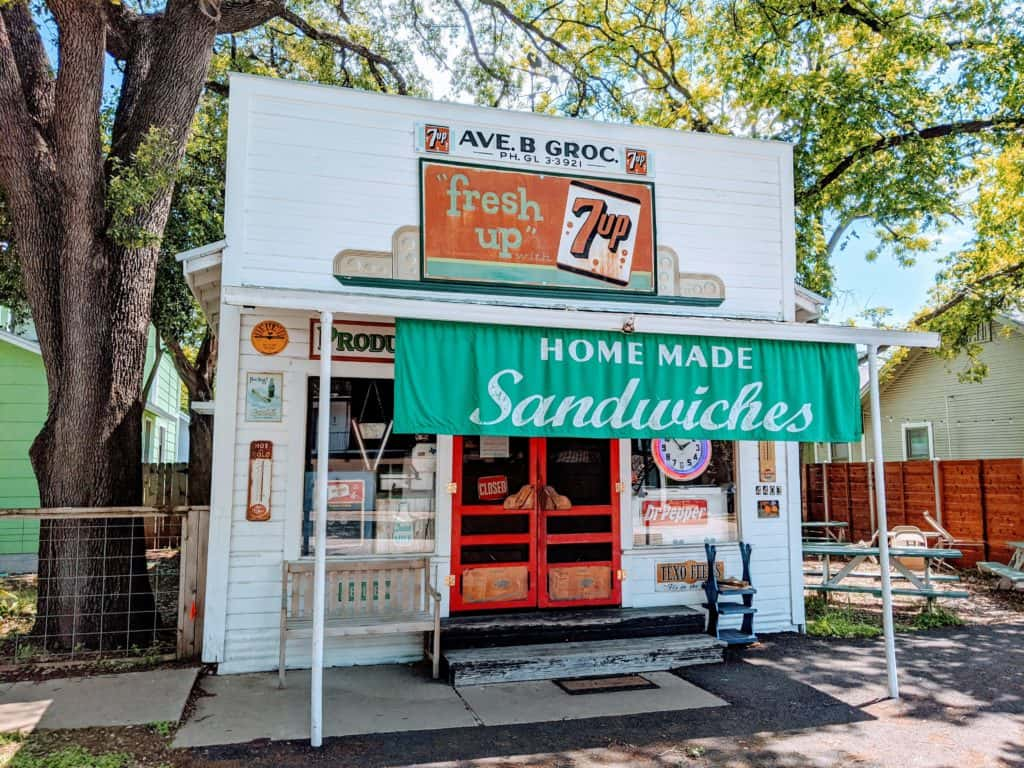 3. Avenue B Grocery, est. 1909 – CLOSED
Austin's oldest grocery store has become a noted, surly maverick in the local sandwich game – that is, when they're open, which has been sporadically at best over the last few years. For now, we're fairly sure that Ave. B is "shuttered" for the duration of the pandemic, by the voice coming from their obviously old-school answering machine. Leave a message of support.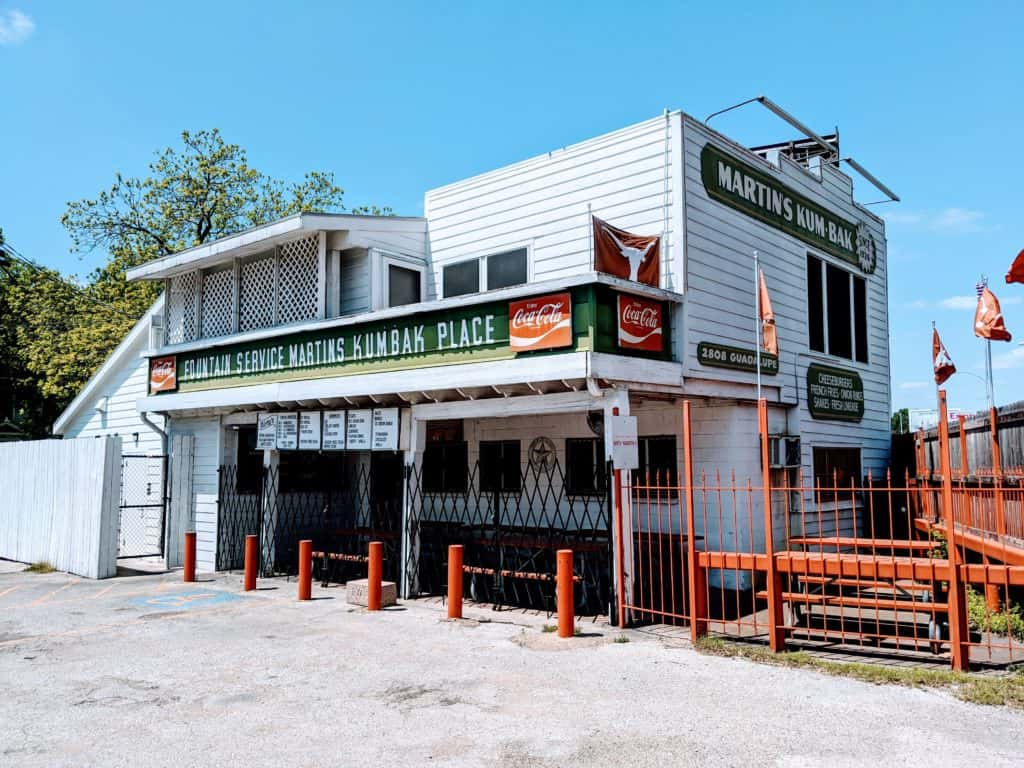 4. Dirty Martin's Kum-Bak, est. 1926 – CLOSED
Dirty Martin's is a longtime favorite stop of mine in the UT area with great, greasy burgers, a recently-opened full bar and a newly-redone, formerly-outdoor dining room. Manager Daniel Young says "we shut down the whole operation on March 17" and that they "plan on reopening when the city gives us the green light".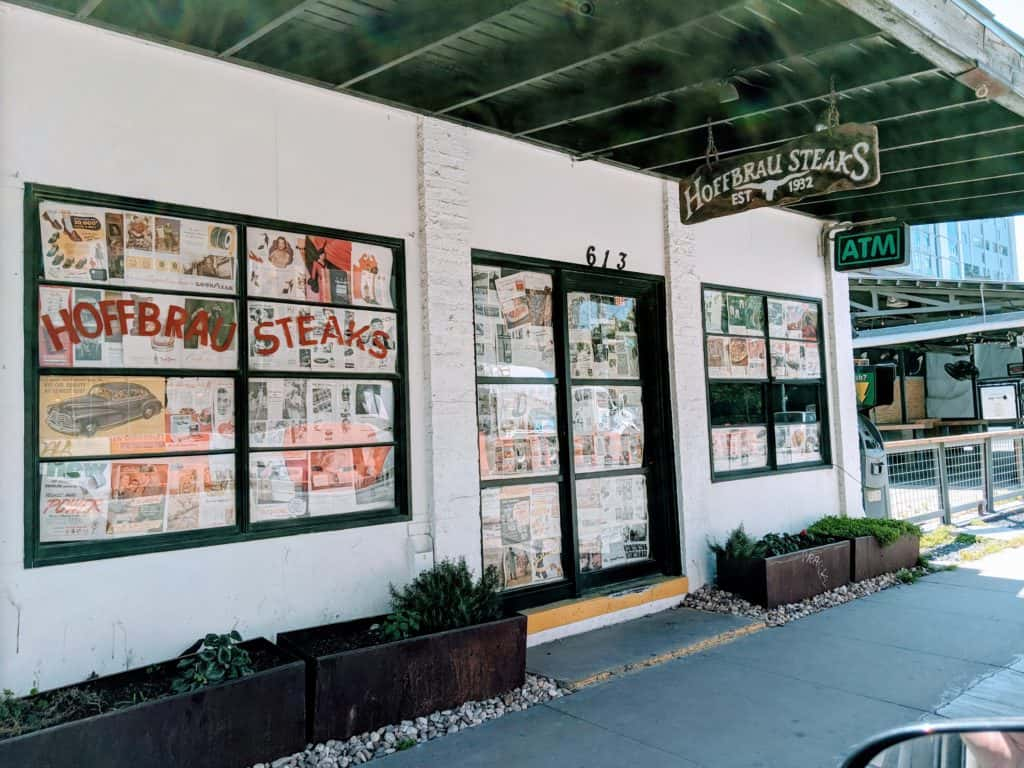 5. Hoffbrau Steaks, est. 1932 – CLOSED
Not to be confused with a small Texas steakhouse chain with locations in a handful of cities, the Austin Hoffbrau is "the original" and can't be beat for a simple but dynamite menu of meat 'n taters staples – however, they appear to be sitting out the pandemic, with a message on their website: "We are closed until further notice for renovations."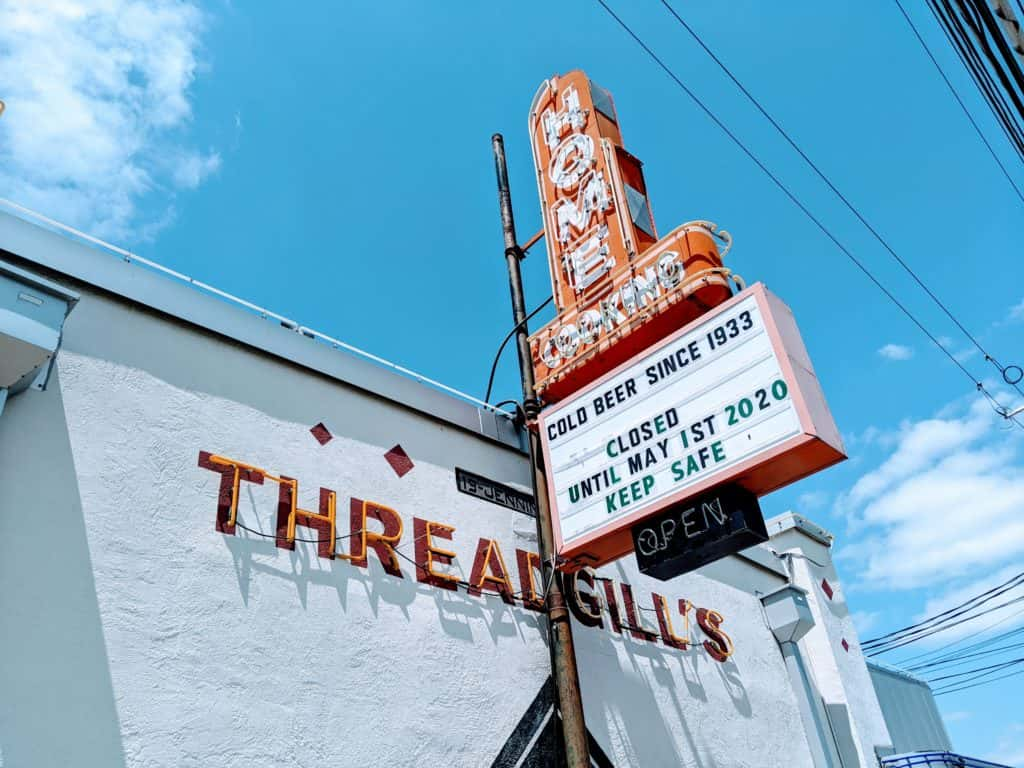 6. Threadgill's North, est. 1933 – CLOSED
As sad as we were to see the south Austin Threadgill's close at the end of 2018, the North Lamar store is where the real history is, and as the last-standing location, is the primary repository of owner Eddie Wilson's treasure trove of Armadillo World Headquarters vibe and memorabilia. From the website: "In response to COVID-19, Threadgill's is temporarily closed. All shows have been postponed and our dining room is closed until it is safe to reopen. See you soon."
EDIT 4/20: Super bummed to hear that Eddie has announced that Threadgill's North is now officially and permanently closed. Update from the Chronicle HERE.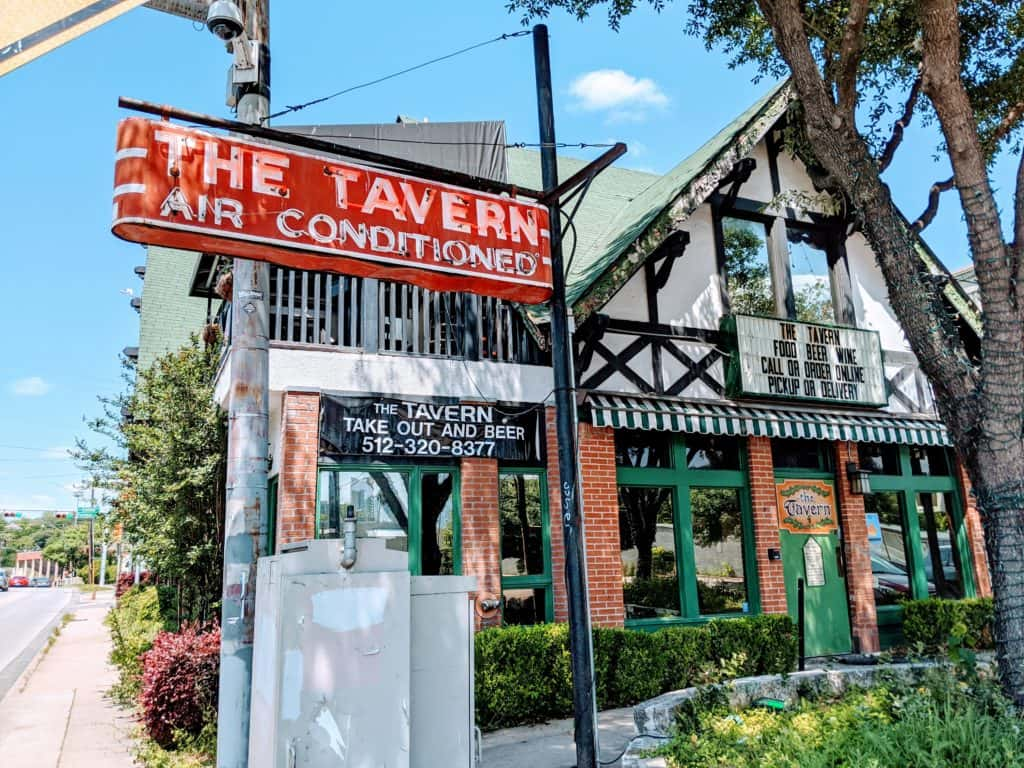 7. The Tavern, est. 1933 – CLOSED
A favorite pre-game hang for high school football and lacrosse over at neighboring House Park for us Austin High parental types, The Tavern feels like home, even the supposedly-haunted upstairs bar. Despite the signs out front, from the website: "In accordance with the city of Austin's ordinance, we are temporarily closed for in-house service as well as pickup and delivery. We hope to see you back at The Tavern once normal service resumes!" Count on it.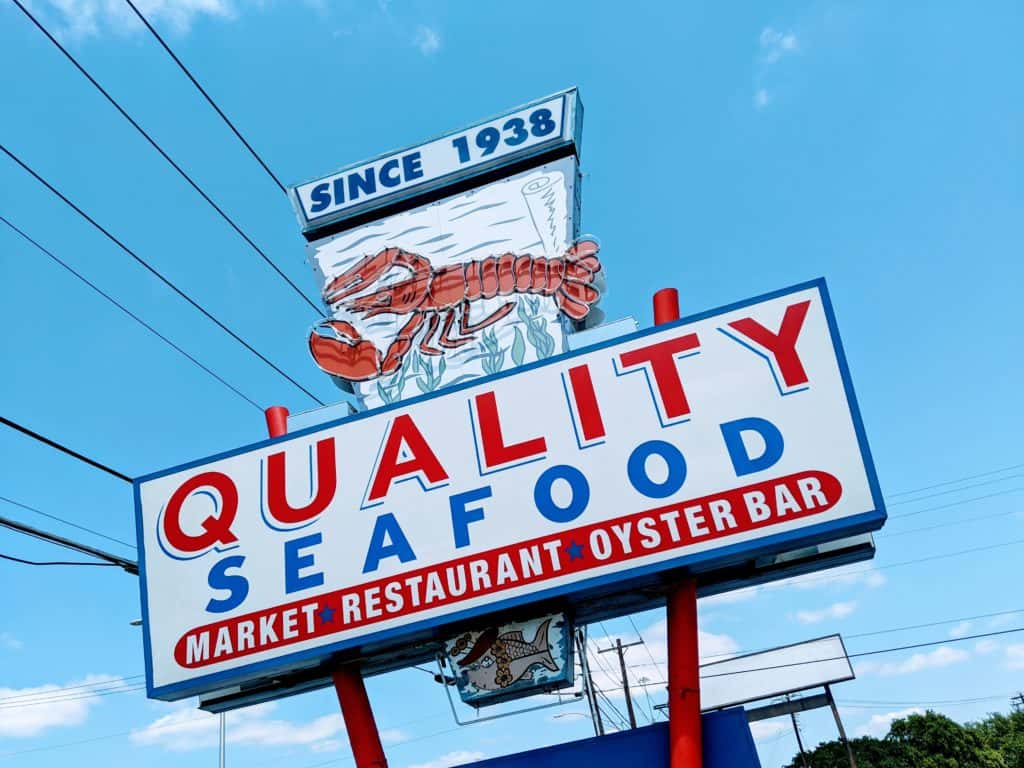 8. Quality Seafood, est. 1938 – OPEN
Fantastic po-boys and fried fish delights, and one of Austin's saltiest bars. The bar, we'll get back to eventually – for now, the wonderful retail seafood market is open Monday thru Saturday, plus the outdoor food truck and a carry-out crawfish boil every Thursday thru Saturday. Staple grocery items too. From the website: "We want to thank all of you for your continued support. We can't tell you how much we appreciate all of you. We hope you are all staying safe."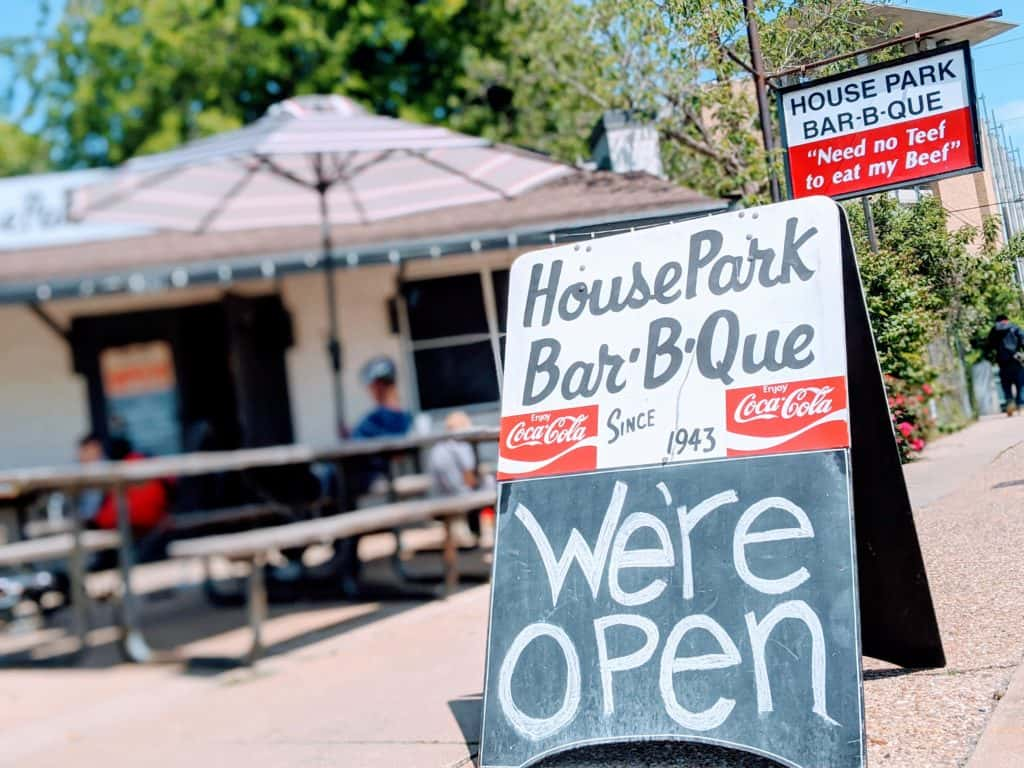 9. House Park BBQ, est. 1943 – OPEN
Alongside the Tavern and neighboring Austin Land and Cattle steakhouse, House Park BBQ anchors 12th and Lamar as one of Austin's most historic hangs. Known for their old-school and straightforward product and short, lunchy hours (11am to 2:30pm Mon-Fri), House Park is offering delivery service during shelter-in-place, and larger catering spreads with a day's notice.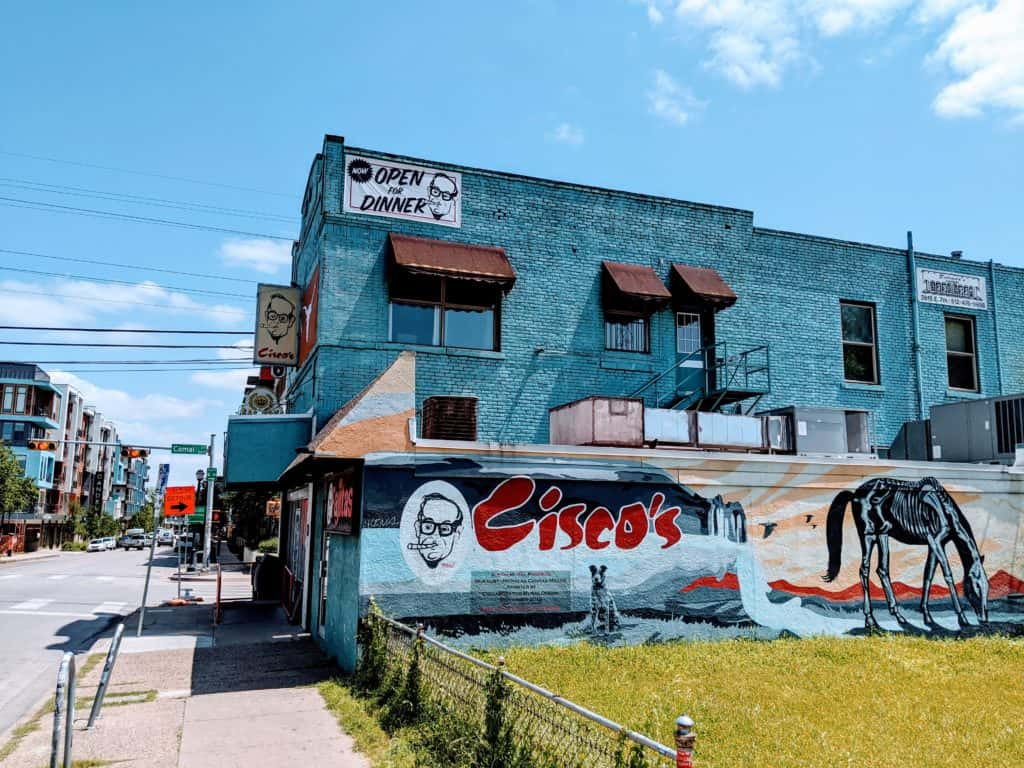 10. Cisco's, est. 1946 – OPEN
Granted Historic Landmark status by the city in early 2019 after a shift in management and a fresh infusion of investor capital the year prior, Cisco's hit the pandemic with renewed momentum behind their time-honored Mexican breakfast and bakery fare – they're open for pickup, delivery and catering daily from 8AM to 8PM.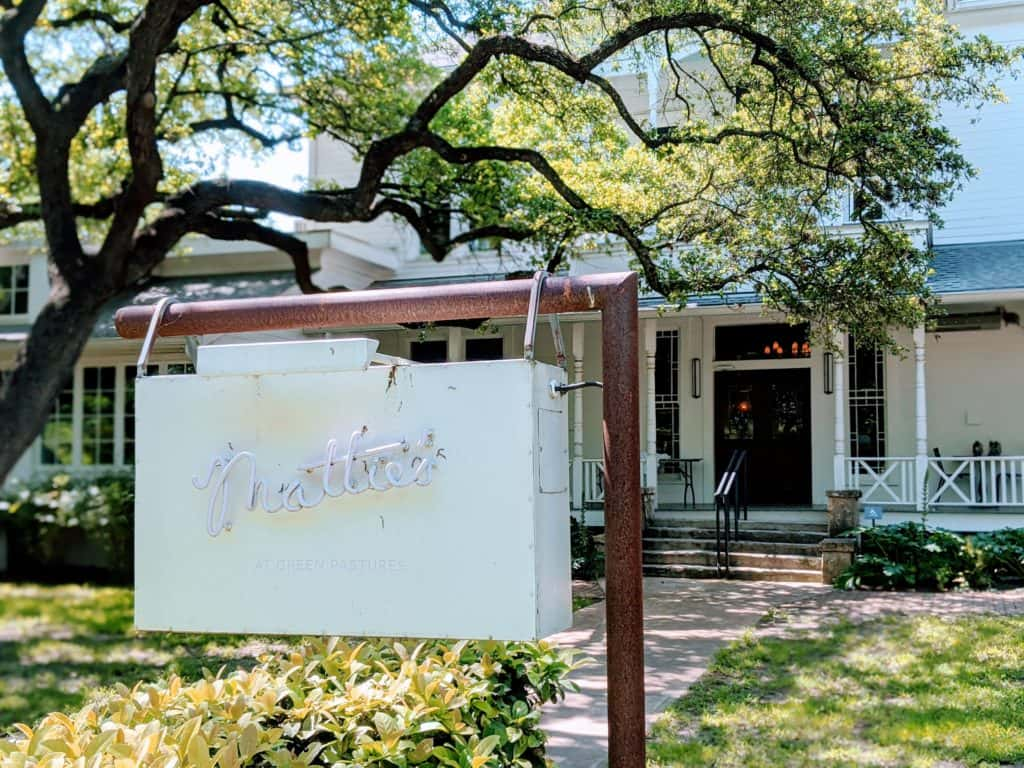 11. Mattie's at Historic Green Pastures, est. 1946 – OPEN
Since they took charge of South Austin's Green Pastures property a few years back, the proprietors at Mattie's have done such a fantastic job, with such a keen, loving eye to historic detail, that I've decided they get to keep their place on such a list as this. Mattie's is offering curbside service daily, and free delivery via DoorDash.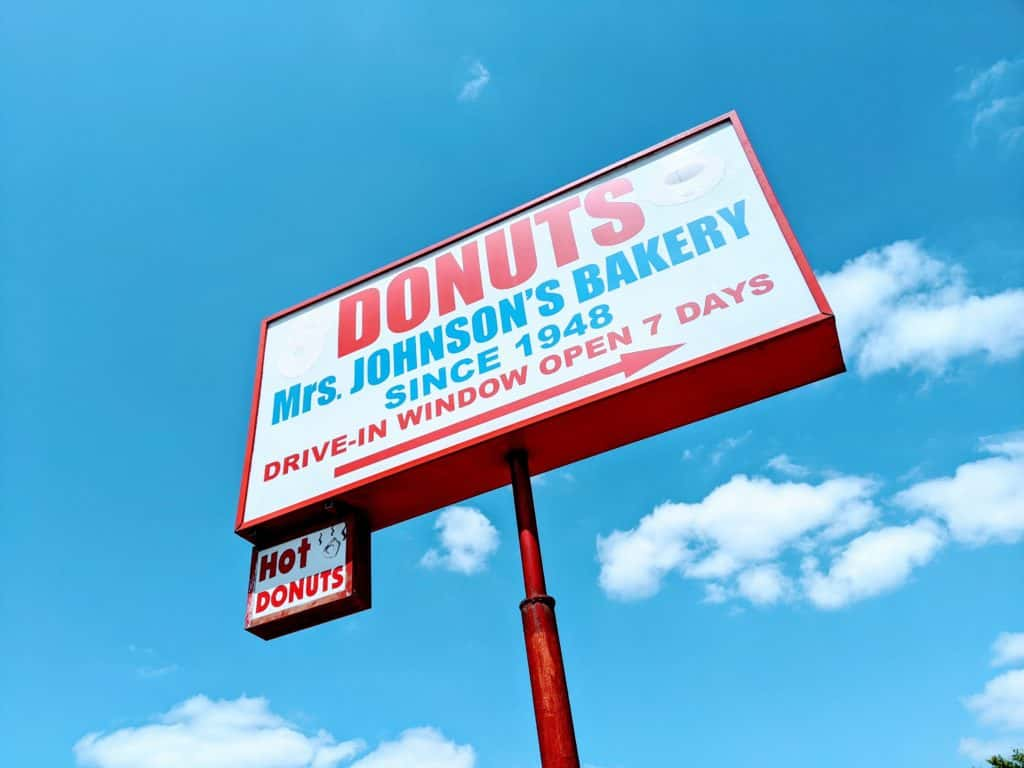 12. Mrs. Johnson's Bakery, est. 1948 – OPEN
Being largely a drive-thru operation, Mrs. Johnson's on Airport has probably seen less disruption in their normal affairs than any other establishment on this list. Super old-school, super solid, and open all night, every night – pandemic be damned.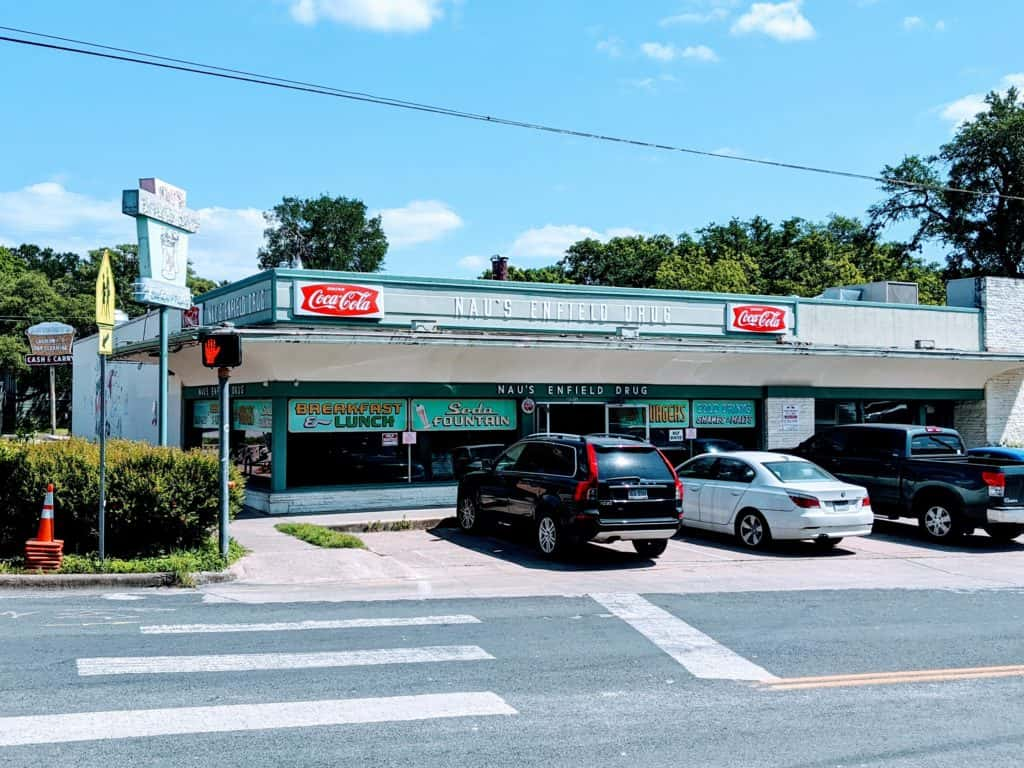 13. Nau's Enfield Drug, est. 1951 – OPEN (sorta)
The embattled soda jerk and burger grill in the back of Nau's Enfield Drug in Clarksville seemed on the brink of a comeback as the pandemic hit. While the pharmacy is open as an essential service, it would appear that burgers and shakes are once again on hold at Nau's, though they do have plans to bring them back once there's an all-clear.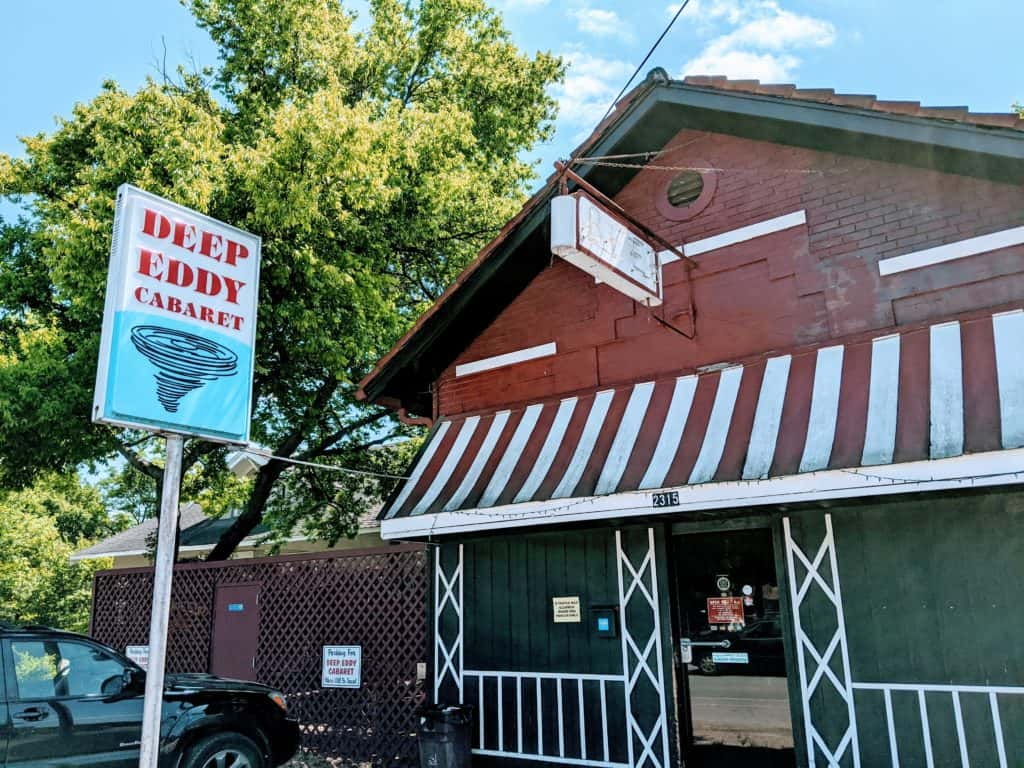 14. Deep Eddy Cabaret, est 1951 – OPEN (sorta)
The bars are closed, as you know. We deeply miss a cold beer in the dark, comfy interior of Deep Eddy, but we take solace in the news that they're continuing to provide takeout of liquid refreshment, especially well-coupled with the grub from the decidedly more modern Pool Burger in the back, Tuesday thru Sunday.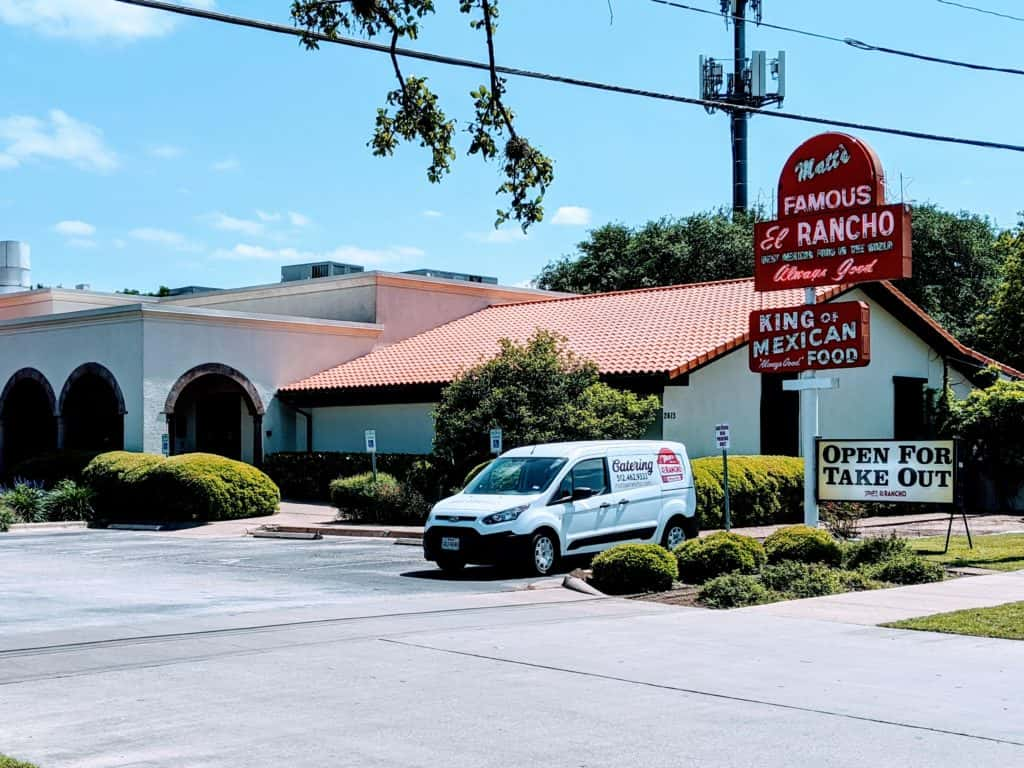 15. Matt's Famous El Rancho, est. 1952 – OPEN
One of Austin's truly great gathering spaces, and one we'll truly rejoice in returning to someday. For now, both takeout and delivery options for all that cheesy, greasy goodness – don't forget a double order of queso, and sure don't forget an order of frozen margaritas.
So, roughly half of the oldest 15 restaurants in Austin are still going, and all of them hope to come out the other side still in business. I don't have to tell you that right now is make or break for the joints that helped make Austin what it is today. Please do support, and be sure and let us know which of them do a truly outstanding job.
All photos by Chris Mosser