Warrant Amnesty Program
Do you have outstanding warrants or unpaid citations? NOW is the time to come forward and deal with them during the Austin Municipal Court Warrant Amnesty Program. Through March 3rd, if you voluntarily resolve your issues, your warrant fee will be waived. In the past few years, during the amnesty period almost 40,000 warrants have been cleared. DO NOT DELAY. If you come forward during this time you will NOT BE arrested. If you can't pay everything upfront, you can set up payment plans, do community service, or see if you qualify for a hardship waiver. But you must come forward by March 3rd.
Olivia Cosby Interview
Olivia Cosby, Court Operations Manager, stopped by Local Insights to share all the details of the Warrant Amnesty Program.
Austin Municipal Court
Take advantage of the walk-in docket schedule at 6800 Burleson Road, Building 310, Suite 175 (located in the Bergstrom Technology Center complex). Hours are M-F 8:30am-11am, and 1:30pm-3:30pm. Also on Thursday from 6:00-8:30pm.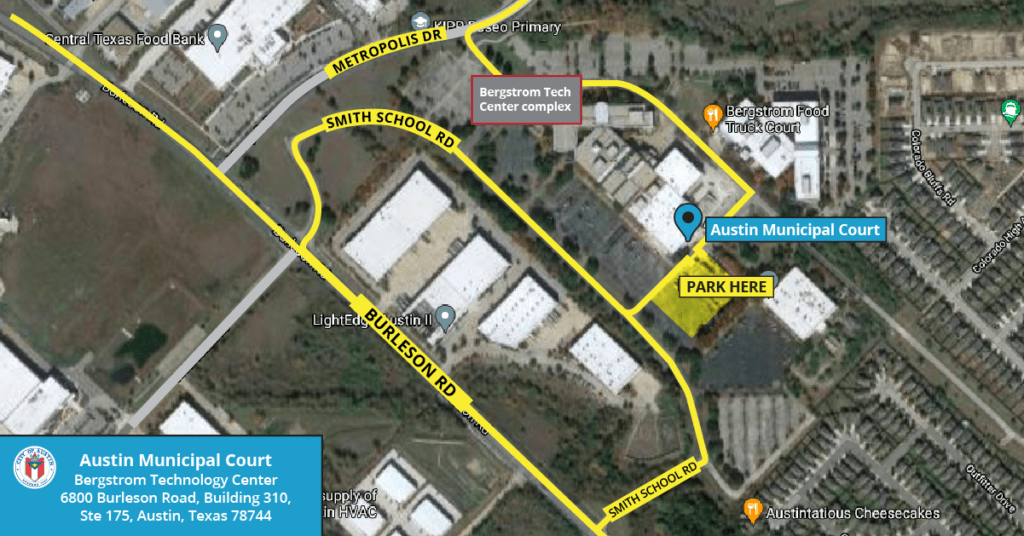 Warrant Amnesty Through March 3rd
You can walk-in, try and pay online, call 512-974-4800, or visit austintexas.gov/municipal-court for more information.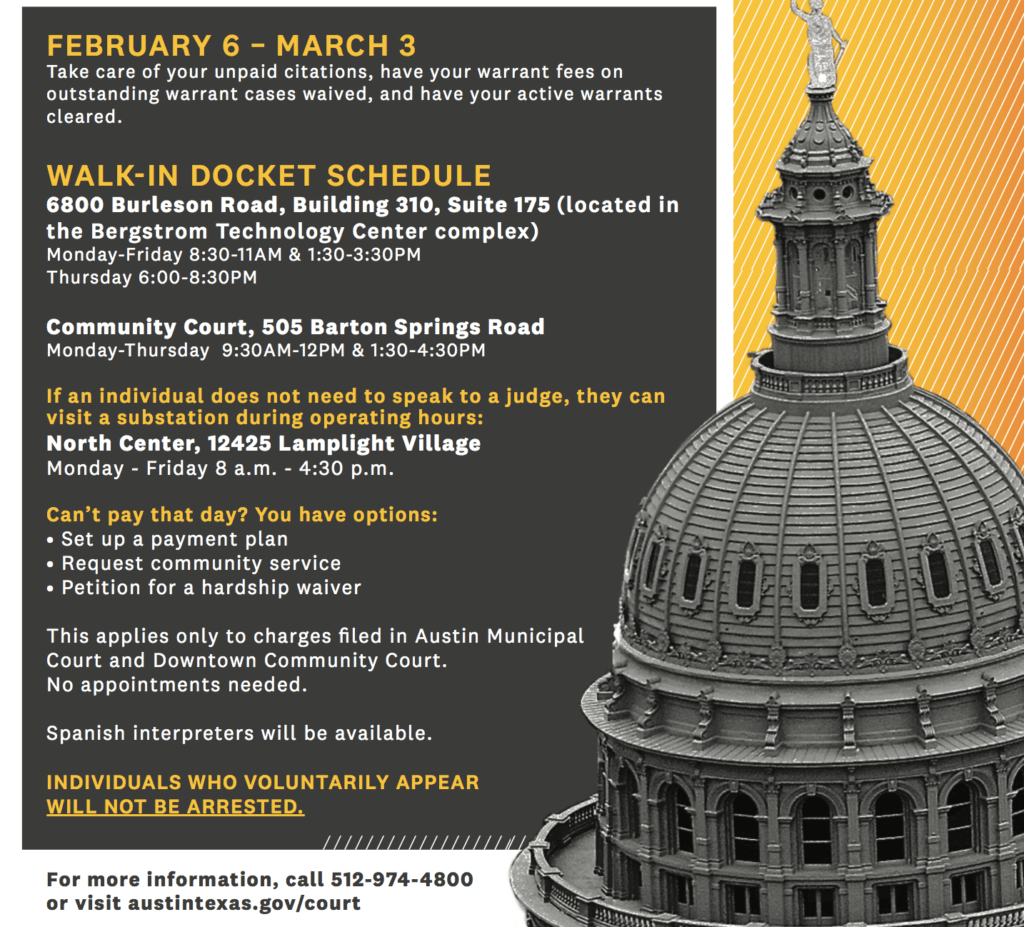 FOLLOW @BDOEROCKS | IG@BDOEROCKS | Fbook/BDOEROCKS – @AustinTexasGov – Fbook/AustinTexasGov – IG@AustinTexasGov –
Texas Advocacy Project
The Texas Advocacy Project has been around to provide support to victims of abuse for 40 years. Their mission is to "end dating and domestic violence, sexual assault, and stalking in Texas." They provide FREE legal services to survivors of abuse all over Texas. Hear all about them on this episode of Local Insights!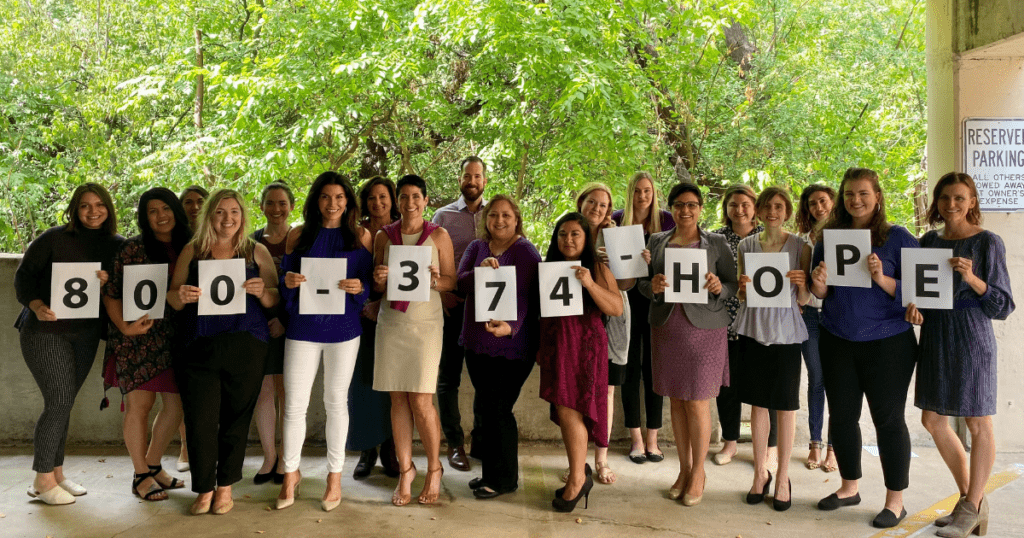 Back to the Home page
Listen Live to 93.7 KLBJ FM Austin