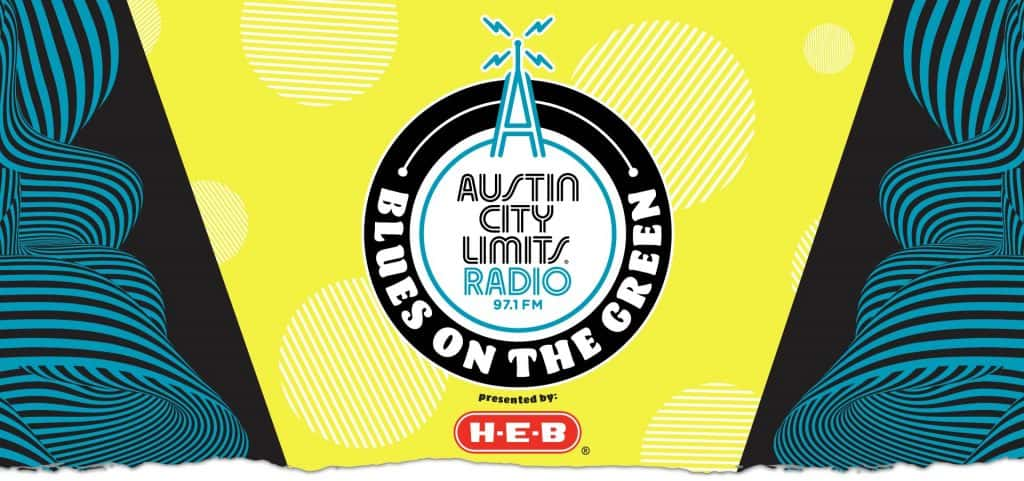 FREQUENTLY ASKED QUESTIONS

WHERE IS THE STAGE LOCATED?
The Blues on the Green stage will be on the east end of Zilker Park where Lou Neff Road wraps around (similar to the location of the main ACL stage.)
WHAT TIME SHOULD I GET TO BLUES ON THE GREEN?
The music starts at 8:00pm, we recommend getting there early to get a good spot and enjoy Zilker Park.
WHAT'S THE BEST WAY TO GET TO ZILKER PARK AND ARE THERE ALTERNATIVE OPTIONS TO DRIVING?
YES! The less cars the better and the less headaches you'll encounter joining us! Here's a handy dandy page completely dedicated to all the different ways you can get to Zilker Park. GETTING THERE
WHAT CAN I BRING?
Water, blankets, lawn chairs, dogs on leashes, children
WHAT IS PROHIBITED?
Glass, alcohol, weapons and Styrofoam. Smoking is also prohibited in the park.
WILL FOOD AND DRINKS BE AVAILABLE?
Food, water, and non-alcoholic beverages will be available from our vendors. Full list of food and beverage vendors.
NORTH SPONSORS
Thomas J. Henry, HEB/Favor, Topgolf, Gold's Gym, Texas Disposal Systems, State Farm, Salvation Pizza, Crossroads Farm to Truck, Shake Shack, La Sirena, Tino's Greek Cafe, EXO, Amy's Ice Cream, Shade Tree Lemonade, Tomlinson's, Nulo Pet Food, Clean Cause
SOUTH SPONSORS
ACL Radio HQ, Artist/BOTG Merch, FOX TV Austin, Austin FC, Big Bend, US Army, REBBL, Texas Pie Company, Emoji's, Black's Barbecue, Freebird's, Snowblind, Austin Gourmet Popcorn, Topo Chico, Henna By Charu, South Texas Ford, Texas Lottery, We Are Blood, H-E-B
WILL RECYCLING CONTAINERS BE AVAILABLE?
Thanks to Texas Disposal Systems, Recycling containers will be placed throughout the park during the event. The following materials that can be recycled: plastic containers, aluminum, tin, steel, paper, and cardboard.

COMPLETE LIST OF ITEMS
ARE THERE ATMS ON SITE?
There will be two ATM machines available at the North and South ends of the park.
WHAT IF IT RAINS?
We live in Texas… It rains in Texas! We love Zilker Park and want to protect its beauty so if the rains become heavy or if the weather becomes dangerous, then we may need to postpone. Keep an eye here and like us on Facebook for updates should we have to postpone.
HOW IS THIS EVENT FREE?
ACL Radio's Blues on the Green has always been a free community event. Our event sponsors along with the support of the Austin Parks and Recreation Department make the event possible so please thank them and help us support their businesses.
HOW DO I GET INTO THE ACL RADIO HOSPITALITY SECTION?
Join us for a special Blues on the Green happy hour at Shady Grove before each show from 5:30pm-7:30pm to win ACL RADIO HOSPITALITY passes and enjoy drink specials from Brown Distributing! More ways to win COMING SOON!
HOW CAN I GET MY BUSINESS INVOLVED WITH BLUES ON THE GREEN?
Email ACL Radio's Sales Manager, Tatjana Deegan!
IS THERE A LOST AND FOUND?
It happens to the best of us. Please turn in all lost and found items to the ACL Radio tent. Our production team does a sweep of the park at the end of the show and the morning after, so feel free to email us at lostandfound@acl-radio.com in case we find anything!